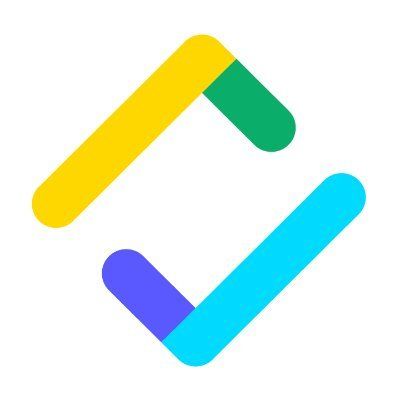 Talent Acquisition Specialist at SafetyCulture
Apply to SafetyCulture
SafetyCulture is an Australian-based, international tech scale-up. We create SaaS solutions that empower front line workers to drive operational excellence and take ownership of their safety and wellbeing.
iAuditor was launched in 2012 to solve a global problem. Reduce workplace injuries and help frontline workers get home safely to their families. Fast forward 8 years, and we have hundreds of thousands of workers in over 150 countries using our platform, conducting millions of inspections every month. We're excited to have a largely untapped global market and ambitious goals to reach 100 million workers. We're looking for talented and mission-driven people to drive that growth.
Who you are


You love the art of recruitment and get excited about talking to top talent. You are tenacious about achieving outcomes and want to have a huge impact on the business through the hires you make. You want to work in a high performing team where everyone is prioritising learning, growth and self-development. You're people focussed, efficient and are known for your ability to find amazing talent.
How you can have an impact


You can have a massive impact to a growing business and ensure the People Team is the most well respected team in the business, and in market, as we scale. By bringing fresh ideas or a new perspective, you can have a big impact on scaling our hiring process, raising the bar for quality, improving decision-making and candidate experience, our internal and external talent brand, or efficiency and productivity. We are on a very important mission and your role in building our teams is pivotal in us getting there!

What you'll be doing


Managing end-to-end recruitment across multiple roles in our Go to Market Teams (Sales, Customer Success, Customer Support and Marketing)
Bringing new ideas to improve decision-making, efficiency, and productivity
Providing data and insights to demonstrate your impact to the business
Establishing yourself as a trusted advisor to your stakeholders
Building relationships with the team to understand how they work
Building passive candidate pipelines with an analytical and data driven approach
Effectively pitching SafetyCulture, screening technical candidates, explaining equity, negotiating and closing offers, while providing a fantastic candidate experience
Contributing to building our employer brand through your own external brand, communications and networks.

What you'll need


3 years of recruitment experience, in-house or agency
Proven ability to achieve outcomes partnered with a love for delivering the best candidate experience in the market
A passion for recruitment and finding the best candidates for the role
Proven capacity to develop and maintain successful stakeholder relationships
An interest in high-growth technology startups
Australian working rights
Demonstrate SafetyCulture's values (Think Customer, Open Honest Always, Better as a Team, Be Bold Bring Action)

Nice to have


In-house recruitment experience in SaaS or software development ideally across Sales, Success, Support and Marketing roles
Proven ability to lead initiatives that have a big impact 
Ability to tell a story with data
Ability to initiate action and to accomplish goals in the face of multiple demands

What we offer


Equity with high growth potential, and a competitive salary
A range of flexible work arrangements to balance work and life
Generous parental leave for primary and secondary carers 
In-house chef that cooks a delicious lunch, plus unlimited snacks
Cafe and barista, bar, pool table, rock climbing wall and pet-friendly office

The Company
SafetyCulture is a customer and product-driven company with an ambitious mission: empower front line workers to drive operational excellence and take ownership of their safety and wellbeing. The company started in Townsville, our HQ is in Sydney, and we have offices in Kansas City, Manchester and Manila.
Our first product, iAuditor, is a mobile platform that helps teams around the world carry out inspections and spot issues quickly and easily. The knock-on effects are huge: by surfacing exactly what matters, people in teams can act to improve their business, raising their game, again and again. From boutique hotels to space exploration companies, millions are discovering the positive impact iAuditor can have on their teams and performance every day. Today there are more than 25,000 companies that pay for our products, carrying out millions of inspections per month.
This is an exciting time in SafetyCulture's history. We now have roughly 400 mission-obsessed people driving outcomes for our customers. We have a strong senior leadership team with experience taking start-ups through the critical scale-up phase. We've raised more than $150 million in funding, which will be used to evolve the product into an alerts platform for distributed teams, and expansion into insurance, sensors and IoT, and telematics for fleets. The goal is to have 100 million people using our products every day.
To all recruitment agencies: we do not accept resumes or partnership opportunities. Please do not forward resumes to SafetyCulture or any of our employees. We are not responsible for any fees related to unsolicited resumes.
Apply to SafetyCulture
More jobs at SafetyCulture
About SafetyCulture
Office address
2 Lacey Street, Surry Hills, NSW, 2010
Company size
201-500 people
Founded in
2004