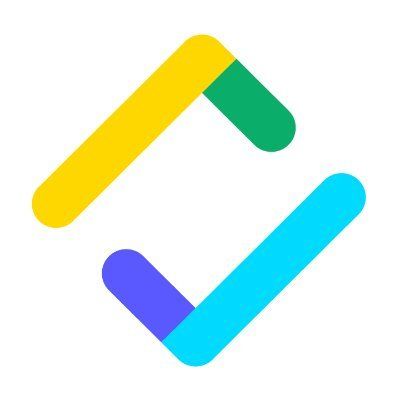 Apply to SafetyCulture
SafetyCulture is an Australian-based, international tech scale-up. We create SaaS solutions that empower front line workers to drive operational excellence and take ownership of their safety and wellbeing.
iAuditor was launched in 2012 to solve a global problem. Reduce workplace injuries and help frontline workers get home safely to their families. Fast forward 7 years, and we have hundreds of thousands of workers in over 150 countries using our platform, conducting millions of inspections every month. We're excited to have a largely untapped global market and ambitious goals to reach 100 million workers. We're looking for talented and mission-driven people to drive that growth.
Reporting to our COO,
Alistair Venn
, you will develop then execute a holistic marketing strategy that drives global customer acquisition, growth, and retention. You are a leader of leaders and excel at removing roadblocks, coaching, and mentoring a team. You will enable the Brand, Customer Acquisition, Customer Lifecycle Marketing, and Growth teams to reach and retain hundreds of thousands of customers through various channels.
Our market opportunity is massive, from moving company metrics to inspiring personal growth in the team, there is no shortage of impact to be had. This is an opportunity to meaningfully contribute to the growth of one of Australia's most successful technology companies.

The opportunity


Be the voice and vision for marketing and contribute to overall business strategy. 
Collaborate and build strong partnerships with Sales, Product, and Engineering to create a compelling, cohesive, and united Go-To-Market strategy that propels SafetyCulture into its next phase of growth. 
Lead, mentor, inspire, and grow our high-performing Digital Acquisition, Brand and Communications, Customer Lifecycle Management, and Growth teams. 
Apply deep understanding of marketing best practices.
Advise on systems, processes, and tools to build a scalable, global marketing function.
Be responsible for metrics such as new customer acquisition, activation rates, monthly active users, and more. 
Define and build a globally recognised brand that generates top of funnel activity and helps us become the global leader for Safety and Quality.
Leverage data to understand what makes our customers successful to develop marketing strategies that directly impact growth

You in a nutshell


You are an inspirational leader who has a history of setting a strong vision for growth.
You are a leader of leaders who loves to challenge people to do the best work of their life.
You seamlessly collaborate across functions. You are a master at connecting the dots between business units and conceptualising a marketing strategy that creates alignment and strengthens the entire business.
Making data-driven decisions is second nature to you and you know how to interpret the data to tell a customer story.
You create high-impact marketing initiatives that have moved company metrics and hugely contributed towards company growth.
You understand how to grow the voice of a business and make it a globally recognised brand.
You've worked in executive teams before and are comfortable developing and executing a GTM strategy as well as the overall business strategy.
You understand the complexities of a marketing team and can lead across our multiple teams (Digital Acquisition,  Brand and Communications, Customer Lifecycle Management, and Growth).
You feel at home in a Product/Technology company (bonus points for SaaS).
You come from a fast growth, scaling environment.

The company
SafetyCulture is a customer and product-driven company with an ambitious mission: empower front line workers to drive operational excellence and take ownership of their safety and wellbeing. The company started in Townsville, our HQ is in Sydney, and we have offices in Kansas City, Manchester, and Manila.
Our first product, iAuditor, is a mobile platform that helps teams around the world carry out inspections and spot issues quickly and easily. The knock-on effects are huge: by surfacing exactly what matters, people in teams can act to improve their business, raising their game, again and again. From boutique hotels to space exploration companies, millions are discovering the positive impact iAuditor can have on their teams and performance every day. Today there are more than 25,000 companies that pay for our products, carrying out millions of inspections per month.
This is an exciting time in SafetyCulture's history. We now have more than 300 mission-obsessed people driving outcomes for our customers. We have a strong senior leadership team with experience taking start-ups through the critical scale-up phase. We've raised more than $150 million in funding, which will be used to evolve the product into an alerts platform for distributed teams, and expansion into insurance, sensors and IoT, and telematics for fleets. The goal is to have 100 million people using our products every day.
To all recruitment agencies: we do not accept resumes or partnership opportunities. Please do not forward resumes to SafetyCulture or any of our employees. We are not responsible for any fees related to unsolicited resumes.
Apply to SafetyCulture
More jobs at SafetyCulture
About SafetyCulture
Office address
2 Lacey Street, Surry Hills, NSW, 2010
221 Sturt Street, Townsville CBD, QLD, 4810
Company size
201-500 people
Founded in
2004