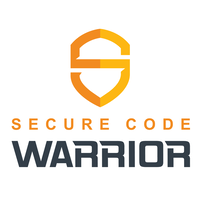 Apply to Secure Code Warrior
We're a hyper-growth cyber-security company driven by our purpose of making the world's coders more secure.
With our online secure coding platform, we train and equip software developers to be the first line of defence in their organizations, empowering them to think and act with a security mindset every day. They want to ship secure code with confidence - and we give them the skills and knowledge to do it! 
With a recently secured $US48 million in Series B funding, and customers including some of the world's most well-known banks and telecommunications companies, we're now looking for the Marios to our Luigis, the pepper to our salt, and the Chewbaccas to our Hans Solos to join our global team of Warriors. 
At Secure Code Warrior, Product Marketers are strategic leaders who align stakeholders across the organisation to drive business growth, product usage and customer delight. 
Our purpose is to communicate the value of our products to our audience; Internal Sales/CS Teams, External Partners, and our Customers.
Our global software security business is growing rapidly, and we are looking to hire a Product Marketing Manager who knows what makes developers tick and can demonstrate how to build a passionate community.

What will I do?


Get the word out. Be a champion in the developer community, and help elevate them as security superheroes.
Plan and coordinate product launches. Grow awareness and engagement across multiple channels.
Craft concise, benefits-driven messaging. Develop elegant value propositions for both developer and enterprise customers that don't sound like everyone else.
Become BFFs with developers. Ride shotgun with Sales Engineers to create educational content that gets developers to stash work in progress and install Secure Code Warrior dev tools.
Be the voice of the customer. Understand their needs, pains, and dreams. And drive home how we differentiate from the competition to ensure their success with Secure Code Warrior.
Creatively drive the funnel. Thoughtfully identify ways to keep demand metrics growing -- from awareness to expansion.

What are we looking for?


Experience in building a Developer community.
6-8 years B2B marketing experience, with 4-6 years of that specifically in product marketing and a proven track record of success with technical content strategy and creation
Experience working closely with a software development process and/or familiarity for developer teams. Bonus points for being a dev in a past life.
Ability to synthesize complex information and translate it into compelling product positioning, messaging, and creative execution
Stellar written and verbal communication skills

Why Work at Secure Code Warrior
You're joining us at an exciting stage in our journey, and are key to our future success. You'll have the opportunity to create impact, deliver on your ideas, and use your spark, experience and expertise to help us live long and prosper.
Warriors have full flexibility. We appreciate that you'll do your best work when you're rested and energized. With our business operating globally, there's no 9-5 grind at Secure Code Warrior. You're encouraged to work the days, times and in the way that suits your best. We also offer generous leave and work from home options so you can make work work for you.  
We're a tight-knit team that values humility, diversity, giving back to the community and to each other. Giving back is key to being a Warrior, and we do what we can to make the world a little bit brighter as we work to make it more secure. 
Diversity. Inclusion. They're more than just words for us. They're the hard-and-fast principles guiding how we build our teams, cultivate leaders and create a company where every single person feels safe and celebrated. We have a global, multicultural following—we want to reflect that inside our walls and ensure people come as they are, we like it that way!
Sound like a good fit? Apply Now
Apply to Secure Code Warrior
More jobs at Secure Code Warrior
About Secure Code Warrior
Office address
179 Elizabeth Street, Sydney CBD, NSW, 2000
Company size
51-200 people
Founded in
2015