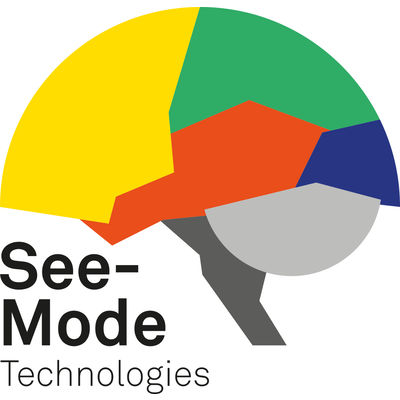 Apply to See-Mode Technologies
At See-Mode our mission is a world without stroke. We're looking for a passionate, all-round designer to join us on this mission, creating advanced medical software which to improve stroke care.


Your Role: Everything design at See-Mode


You will join our team as our first full-time designer, shaping the future experience of our products and brand as we enter an exciting stage of growth and expansion.


You will have the unique opportunity to design some of the most advanced medical image analysis products in the market using machine learning to increase efficiency for healthcare providers and help them improve patient care.


You will be a true design all-rounder, owning every aspect of design across our business. Your truly multi-hatted role will include:


End-to-end product design: From user research, to wireframing, prototyping, visual design, user testing and working with our development team. Lead end-to-end design of new products from scratch, and continuous UI/UX improvements and new features in our existing product.
Product discovery and expansions: Help us shape our future product suite and features! Work with our product team through product discovery, interviewing users, understanding the problem, and conceptualising and validating solutions.
Implement design processes and best practices: Work with our product team leads to embed design processes into our Agile development workflow, ensuring design and development work hand-in-hand. You'll also be responsible for building and maintaining all design artifacts and implementing best practices, such as setting up a style guide for our brand and products.
Branding and marketing: Own the visual style and usage of our brand. Work with our sales team to prepare marketing strategy and material that resonates with our user base and is aligned with our business goals.
And so much more! You will own every aspect of design across our business, ensuring everything we do delights our users and stakeholders. You will be a passionate advocate for users and design, and help embed this mindset into our team.

About You


We're looking for an all-rounder designer who is comfortable working hands-on across design disciplines, doesn't shy away from solving complex challenges and is excited by the prospect of designing our next suite of products from scratch.


Requirements


Mid, senior or lead designer, who is capable of autonomously leading and working hands-on across the end-to-end design process
Strong portfolio, which at minimum showcases: a sample of a complex product or feature you designed, your experience and toolkit across the end-to-end design process (this could be one solid project, or multiple projects which demonstrates your experience). Bonus: An example of your work in branding/marketing
Expert in choosing and using the right tool for the job; whether that's software or a design method.
Team player who has experience working with developers in an Agile environment
User-centric mindset: You are constantly thinking about our users and have a solid understanding of design and UX theory and best practices.
You're a fast learner and can quickly understand complex requirements.
You are passionate about new technologies, especially AI in healthcare.
You're startup material and want to grow with us: You understand that quick iteration is the biggest asset of a startup. You know when to be a perfectionist and when to move on. You appreciate the startup mess. Meanwhile, you like to implement simple but effective processes that improve the system. You want to take more responsibility every day.

Bonus Points if you have:


Experience in branding/marketing
Experience setting up design processes from scratch and/or building a design team
Experience and good understanding of front-end development technologies such HTML5, CSS3, and JavaScript.
Experience working in a startup

About See-Mode


See-Mode is a medtech startup backed by Blackbird Ventures, SG Innovate, and top tech investors across Asia-Pacific. At See-Mode, we help clinicians analyse medical images faster and more accurately and predict stroke using the latest advances in machine learning and computational modelling. We have an interdisciplinary team of scientists and engineers and are advised by experienced clinicians in Australia and Singapore.


Why you'll love working with us


You will work at the cutting edge of medical software technology, using latest advances in machine learning, medical image analysis, and cloud computing.
You will have a major role in designing a unique AI-based software suite that helps clinicians to improve patient care.
You will work side by side with a team of talented engineers and scientists who know their fields well and don't take themselves too seriously!

Sounds like you? Get in touch!


Please submit your CV to
[email protected]
. Sending a brief description/presentation/portfolio of your work is very welcomed!
Apply to See-Mode Technologies
About See-Mode Technologies
Office address
231 Chapel Street, Prahran, VIC, 3181
Company size
1-10 people
Founded in
2017