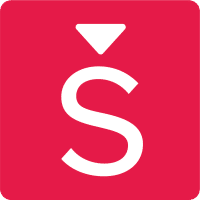 Data Compliance Manager at Seer
Apply to Seer
Seer is developing technology to revolutionise the diagnosis and management of neurological conditions, with a special focus on epilepsy. Our mission is to deliver deep personalised clinical insights and advance patient experience with leading-edge technology.


Our technology consists of wearable devices, a cloud platform and machine learning systems. These systems are at the core of our at-home video-EEG-ECG monitoring and diagnostic service - the first of its kind. Seer has already made a big impact across Australia over the last three years and is now building for international expansion.


About The Role


We're looking to hire someone to ensure that Seer meets all of its data compliance requirements, including GDPR, HIPAA and ISO27001. You would be joining our small Regulatory and Compliance team and working closely with our software engineers, the CTO and other executives, external consultants (existing and new), and various other people across the company. This is a pivotal role in enabling Seer's success in bringing our innovative technology to the European and US markets.


Responsibilities


Working with external consultants to fully understand the relevant data compliance requirements and scope
Effectively communicating all of these requirements to the business
Working with various parts of the business to ensure that Seer meets these requirements
Creating and maintaining all required documentation related to these requirements such as risk analysis, reporting, incident response plans, and data registers
Specifically setting up and managing an Information Security Management System as part of ISO27001
Proactively raising issues and suggesting ideas around strategies related to data compliance, including consideration of possible future compliance needs of the business
Monitoring of data security systems, and implementing corrective actions
Performing internal audits, training, and Management Review reports
Being an active member of the business's development and growth
About You


We are ideally looking for someone who has worked in a similar role before or at least has experience with ISO27001, GDPR, or HIPAA compliance. We are looking for people with some or all of the following attributes:


Background in IT or software development
Experience and knowledge related to ISO27001 and Information Security Management Systems
Experience and knowledge related to GDPR (European data protection laws)
Experience and knowledge related to HIPAA (US health data laws)
Experience and knowledge of other data security/privacy standards or laws
Strong attention to detail and very organised
Experience working with cloud-based infrastructure, especially AWS
Ability to work well in a diverse team with different backgrounds and experience levels
Ability to work collaboratively, independently, or under direction as the situation requires

Most importantly we are looking for someone who is self-motivated, a fast learner, and can take responsibility to ensure important changes are implemented across the business.


What We Offer


An opportunity to work with the best of the best, solving life-changing problems in healthcare
Joining a dynamic company at a time of major growth and international expansion
Professional development and career growth
Working in an inclusive environment that promotes diversity
Competitive salary

This is a great opportunity for a talented individual to use and develop their understanding of the data compliance field and the practical approaches and strategies for business to operate effectively, with the satisfaction of knowing your work is contributing to improving the lives of people around the world.


At Seer, we are committed to creating a diverse team whose members help each other to grow. For this reason, we encourage women and people from minority groups to apply for jobs with us.
Apply to Seer
About Seer
Office address
278 Queensberry Street, Melbourne CBD, VIC, 3000
Company size
201-500 people
Founded in
2017