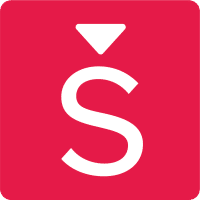 Deep Learning Engineer at Seer
Apply to Seer
Seer is developing technology to revolutionise the diagnosis and management of neurological conditions, with a special focus on epilepsy. Our mission is to deliver deep personalised clinical insights and advance patient experience with leading-edge technology.


Our technology consists of wearable devices, a cloud platform and machine learning systems. These systems are at the core of our at-home video-EEG-ECG monitoring and diagnostic service - the first of its kind. Seer has already made a big impact across Australia over the last three years and is now building for international expansion.


About The Role


We're looking to hire at least one experienced Deep Learning Engineer / Python Developer / Data Scientist to join our team to help drive new innovations in the development of algorithms to reliably detect epileptic seizures using a world-class dataset gathered from wearable and implantable devices.


Responsibilities


Developing, testing and maintaining Python code in collaboration with the rest of the team, ensuring our software is stable, secure, resilient, documented, tested, and maintainable.
Building deep neural networks in Pytorch to detect abnormalities in EEG and ECG data and deploying models as production code.
Analysis and interpretation of large and complex datasets.
Applying best practice methods of analysis through statistics and modelling that assist in the detection of seizures.
Proactively raising issues or ideas for how our technology should be built or improved.
Being an active member of the team's development and learning.

About You


We are ideally looking for someone with a strong combination of skills and experience in Software Development using Python as well as in Data Science and in Deep Learning in particular. We are looking for people with some or all of the following attributes:


Multiple years of experience (in a professional capacity)

developing software in Python
using Python data manipulation libraries including Numpy and Pandas
using Python deep learning libraries (ideally PyTorch in particular)

Experience with statistical models and/or Digital Signal Processing (advantageous but not essential)
Experience and passion for software testing, security, code review, and documentation, using Git, CI/CD, and other modern development practices
Experience working with cloud-based infrastructure, especially AWS
Ability to work well in a diverse team with different backgrounds and experience levels
Ability to work collaboratively, independently, or under direction as the situation requires

While we are seeking someone with strong experience in all of these areas, we are willing to consider candidates with strong professional experience in Python and some knowledge of and interest in Deep Learning and Data Science.


What We Offer


An opportunity to work with the best of the best, solving life-changing problems in healthcare
Joining a dynamic company at a time of major growth and international expansion
Professional development and career growth
Working in an inclusive environment that promotes diversity
Competitive salary.

This is a great opportunity for a talented individual to use and develop their Deep Learning and Software Development skills in an exciting part of the industry, with the satisfaction of knowing your work is contributing to improving the lives of people around the world.


At Seer, we are committed to creating a diverse team whose members help each other to grow. For this reason, we encourage women and people from minority groups to apply for jobs with us.
Apply to Seer
About Seer
Office address
278 Queensberry Street, Melbourne CBD, VIC, 3000
Company size
201-500 people
Founded in
2017