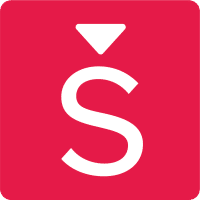 Fullstack Javascript Developer at Seer
Apply to Seer
Seer is developing technology to revolutionise the diagnosis and management of neurological conditions, with a special focus on epilepsy. Our mission is to deliver deep personalised clinical insights and advance patient experience with leading-edge technology. Our technology consists of wearable devices, a cloud platform, mobile apps, and machine learning systems. Over the past 3 years we've improved the lives of thousands of Australians by providing the gold-standard at-home video-EEG-ECG monitoring across the country, and now Seer is building for international expansion.


ABOUT OUR PRODUCT


Our at-home epilepsy diagnostics service is supported by our technology of wearable devices, a secure medical cloud platform and machine learning systems, alongside a mobile app for managing epilepsy. The cloud platform and associated web app enable our at-home EEG-ECG diagnostic services, alongside clinical trials carried out by partner companies and research groups. The cloud platform also enables both the mobile app and wearable devices, storing and managing the biomedical data from these devices and allowing us to provide personalised insights, predictions and alerts to patients in real-time. The mobile app allows users to track their events, medications and mood, and to share this with their doctors.


THE OPPORTUNITY AT SEER


We are looking for a Fullstack JavaScript developer to join our growing software team and help us develop new capabilities and features. These features will allow patients to better understand their data, allow clinicians to quickly follow and track their patient's condition, allow our clinical staff to easily manage referrals and patient data, our data scientists to curate and build upon de-identified patient data, and allow us to connect with physical devices for recording data. There are a lot of interesting technical problems to solve, and solving them well can improve the lives of people in our community - it's an exciting and rewarding field to work in!


Seer has a presence Australia-wide. Traditionally the software team has been mostly based in Melbourne but we've been just as effective working remotely so we'd be happy to hear from great software developers across Australia.


THINGS YOU'LL DO


Developing, testing, and maintaining code for the main web app (ReactJS and Apollo Client) and the GraphQL server (NodeJS, ExpressJS and Apollo Server)
In collaboration with the rest of the team, ensuring that our software is user friendly, stable, secure, resilient, documented, and maintainable
Contributing ideas in discussions about how our technology should/could be built
Being an active member of the team's development and learning

WHAT YOU'LL BRING TO THE TEAM


Solid experience in web development (including both front and back-end development)
Very comfortable writing JavaScript and experience with at least one modern front-end JavaScript framework
Good communication skills, attention to detail, and a focus on user experience
Enthusiasm for software quality (automated testing, code review, and documentation)
Ability to work well in a diverse team with different backgrounds and experience levels

In addition to these base attributes, we are particularly interested in people with experience in:


ReactJS
Typescript
NodeJS (especially ExpressJS)
SQL
Git, CI/CD, and agile development practices
Managing and monitoring server infrastructure (especially on AWS)
GraphQL (especially the Apollo libraries)
React Native

WHAT WE OFFER


An opportunity to help build amazing software that will directly and genuinely improve the lives of people in our community
A multidisciplinary team of highly skilled people
A range of really interesting features and problems, with a modern tech stack

This is a great opportunity for someone to help us build amazing software that will directly and genuinely improve the lives of people in our community. You'll work in a collaborative, team environment with thoughtful, intelligent, engaged team mates. You will have the chance to influence this growing team, work with and contribute to modern development tools, and work on a range of interesting features and problems.
Apply to Seer
About Seer
Office address
278 Queensberry Street, Melbourne CBD, VIC, 3000
Company size
201-500 people
Founded in
2017