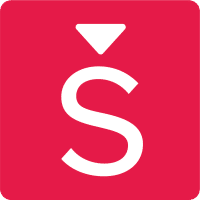 Product Manager - Cloud Platform at Seer
Apply to Seer
At Seer, we empower people to take greater control of their health. Over the past 4 years we have improved the lives of thousands of Australians by providing gold-standard at-home video-EEG-ECG monitoring across the country. We are world leaders in epilepsy research, diagnostics and management, and our work is at the intersection of deep research plus industry insight, and a commitment to improve healthcare and empower people.


Our at-home epilepsy diagnostics service is supported by our technology of wearable devices, a mobile app for managing epilepsy, machine learning systems and a secure medical cloud platform.


The opportunity at Seer


We are looking for a Product Manager to work within a team of developers to grow the cloud platform behind our nationwide epilepsy monitoring and diagnostic service, helping to deliver gold-standard diagnostics with no hospital visits to thousands of Australians.


There are many challenges and opportunities for the cloud platform that underpins our clinical service, which has doubled in referral volume every year for the past 3 years. The next 6-12 months will be an exciting time for us, as we explore ways to further engage our referring doctors on the cloud platform and make the patient referral process as easy and transparent as possible, while also ensuring efficient and streamlined operations for our internal teams.


Your first few months will be focused on scoping and ensuring high-quality delivery of several key initiatives. By the end of your first 6 months at Seer, you will have defined a roadmap for our cloud platform that meets the needs of our internal teams and the opportunities presented by our referring doctors.


Here are some of the things you will get to do:


Own the roadmap and delivery of a cloud platform which powers Australia's largest epilepsy monitoring and diagnostics service
Collaborate closely with teams outside of the Software organisation such as Sales, Marketing and Clinical Operations to ensure cross-functional alignment
Deeply understand the problems faced by your users, seek and validate insights from a range of stakeholders, and work with the broader team to determine what we build
Shape the culture of product development within the team, software organisation and wider business
Work day-to-day in an agile team, facilitate team rituals, write detailed stories and be an advocate for the delivery of regular incremental improvements
Align the product team to achieve key business goals
Contribute to the team's growth and learning

You will work closely with a team of 5 developers and will report to the CTO. Your product team will be embedded in the Clinical Operations group, and you will frequently collaborate with members of the Marketing, Sales, Clinical and Service Design teams.


What you'll bring to the team


A Product Manager at Seer is curious, autonomous and a keen problem-solver. You understand deeply the problems that your users face and the market you operate in, and partner with your cross-functional team to create solutions that are impactful and easy-to-use. Here's what we'd love to see you bring to our team:


Experience working with a cloud platform, developing an informed roadmap, and delivering a high-quality product
Demonstrated understanding of the techniques and methods of modern product discovery and product delivery
Ability to manage competing priorities and ensure that the most important work rises to the top
Ability to engage with developers, designers, company leaders and others across the business to develop constructive and collaborative relationships
Ability to thrive within a diverse team with different backgrounds and experience levels
Rapid familiarisation with the problem space and the language of clinicians, patients and internal stakeholders.
Willingness to build a strong product culture within the software organisation
Constantly seeking ways to improve your product, your company, and yourself

What we offer


An opportunity to help shape the product direction of one of Australia's fastest growing MedTech companies
A highly multidisciplinary team of excellent people
Good professional development and career growth
A competitive salary
Chance to apply your skills to help members of the community
Apply to Seer
More jobs at Seer
About Seer
Office address
278 Queensberry Street, Melbourne CBD, VIC, 3000
Company size
201-500 people
Founded in
2017