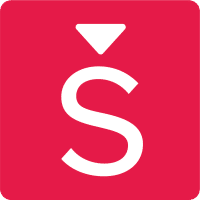 Service Desk & Patient Care Manager at Seer
Apply to Seer
Seer is developing technology to revolutionise the diagnosis and management of neurological conditions, with a special focus on epilepsy. Our mission is to deliver deep personalised clinical insights and advance patient experience with leading-edge technology.


Our technology consists of wearable devices, a cloud platform and machine learning systems. These systems are at the core of our at-home video-EEG-ECG monitoring and diagnostic service - the first of its kind. Seer has already made a big impact across Australia over the last three years and is now building for international expansion.


About The Role


We are looking for a Service Desk & Patient Care Manager who can supervise our in-house patient services team and assist the team in daily technical support activities. You'll work to improve our at-home epilepsy diagnostic service, providing crucial support to the most important people at Seer: our patients. You'll ensure that support operations run as efficiently as possible without compromising patient care, and that the support offered by our team is consistent and world-class. This will involve providing phone-based support as part of the team, and using this insight to make recommendations to improve efficiency. You'll ensure other support team members complete their daily tasks, create detailed reports based on communication data and client tickets, and measure team performance regularly.


To be successful in this role, you should be well-organized, have great time management skills and be able to act without guidance. You must be able to provide the team with strong leadership and direction to improve productivity and increase satisfaction among customers. You'll play a crucial role in maintaining our diagnostic service, and be at the forefront of epilepsy diagnostic innovation internationally.


Responsibilities
Provide premier customer service, develop a technically qualified workforce and reduce operating costs through continuous improvements.
Mentor and train other technical support staff on technical and procedural matters.
Ensure that current employees receive continuous training on new developments, company offerings, and service methods.
Oversee daily operations, including schedules, escalations, and reporting.
Maintain performance metrics and survey targets for quality service delivery.
Manage ticket handling process and respond to day-to-day needs, including assistance with customer support.
Test and develop resolution plans for technical problems, communicating needs to customers and supervisors.
Provide energetic leadership and drive engagement and ownership of outcomes within your team.
Prioritize projects, identify goals, determine budget, and assign staff to reach goals.
Assist with hiring, policy communication, coaching, and planning across the organisation.

About You


You have a degree in healthcare, science or engineering;
You have previous experience in a leadership role and experience managing others;
You are familiar with technical support industry standards and practices;
You have previous experience in a customer support role;
You're very comfortable speaking with people over the phone;
You can break down technical information for non-technical people;
You're able to resolve conflict effectively;
You can identify problems and use these to recommend and implement improvements;
You understand technology and love breaking things down to see how they work.

What We Offer


An opportunity to work with the best of the best, solving life-changing problems
Professional development and career growth
Working in an inclusive environment that promotes diversity
Competitive salary

Please note: while we value flexibility, we're not able to accommodate remote working at this time - this role is based at Seer HQ in central Melbourne, VIC.
Apply to Seer
About Seer
Office address
278 Queensberry Street, Melbourne CBD, VIC, 3000
Launceston CBD, TAS, 7250
Company size
201-500 people
Founded in
2017