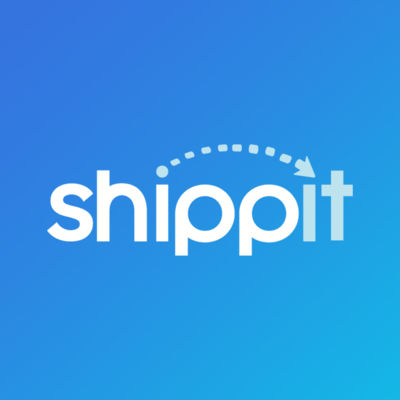 Senior Product Manager at Shippit
Apply to Shippit
Shippit is a powerful technology engine that is revolutionising how the world sends anything, to anyone, located anywhere. Logistics infrastructure is a complex beast and we're not only enhancing the experience for everyone involved, we're impacting the planet in a positive manner. Our deliveries are already 100% Carbon Neutral. While Australian founded, we're truly global in our approach and have the benefit of being a free moving startup yet with the security of impacting a thriving  industry that needs some love and attention.
As a Senior Product Manager at Shippit, you'll be responsible for articulating, driving and executing on the product roadmap to ensure our software continues to exceed our customers' expectations. To achieve this you'll be interacting with our customers to understand their needs, have an informed opinion on the evolving market we compete in, partner effectively with all our internal teams and identify opportunities we have to grow our business.
You'll be working closely with engineering, design, marketing, sales and customer support to drive large product initiatives from inception through development, release, and measurement to ensure we continue to deliver amazing experiences for our customers and maximise ROI.
We're looking for people with experience taking "best in class" products to market in an iterative way while driving growth and business outcomes. You need to be comfortable wearing multiple hats and "getting your hands dirty" when needed.

What will I do?


Define and own the product roadmap for key functional areas of Shippit and manage the priorities throughout their planning, development, release and beyond.
Ensure our roadmaps maximise business opportunities and support our longer-term strategic objectives.
Drive investment/time allocation based on ROI assessment methodologies to ensure business outcomes and execution focus.
Experience and passion for mentoring/coaching other members of the team on modern product methodologies and processes.
Produce & own the deliverables required to facilitate an idea's journey all the way to shipping features to market and measuring their success.
Collaborate with different functional groups to deliver an awesome product including design, engineering, sales, marketing, support, operations etc.
Deeply understand our customers and what makes them tick. Be the voice of these customers in all aspects of product development and delivery.
Keep an eye on our fast-moving market and competitors to ensure we remain well-positioned.

What are we looking for?


7+ years of Product Management experience in Tech/SaaS
Experience working in a metrics-driven environment
Demonstrated ability to prioritize among competing opportunities and articulate the rationale behind decisions
Proven ability to lead, to take a stand or advocate a feature, and present financial metrics or market facts and data to support your position"Data-First" mindset and superior analytical skills
Resourceful, self-motivated and able to be successful in a non-traditional, entrepreneurial team-based environment with high expectations
Experience in OKRs, Lean & Agile development methodologies; exposure to Hypothesis Driven Development

We're on a mission that needs the right humans to help make ship happen!
Our core values haven't changed since launch, and we embrace and celebrate these values in our day-to-day. We love to push the envelope to break though old norms, make good sh*t taking passion and pride in our work, have a laugh through the good and challenging times and, we are good humans - we have heart and want to improve the world we live in whilst having fun along the way.
We're a great place to work and we can back that up. Shippit's been ranked as #8 in Linkedin's Hottest Startups to work at in 2020. We have a high-performance culture, everyone can make a difference, together we make great ship happen.
We have an overriding focus on wellness and are committed advocates for mental health awareness and gender pay equality & we're committed to supporting and nurturing our team with perks like flexible work arrangements, parental leave and so much more!
"We are a 2021 Circle Back Initiative Employer – we commit to responding to every applicant"
Apply to Shippit
More jobs at Shippit
About Shippit
Office address
130 Pitt Street, Sydney CBD, NSW, 2000
Melbourne CBD, VIC, 3000
Company size
51-200 people
Founded in
2014