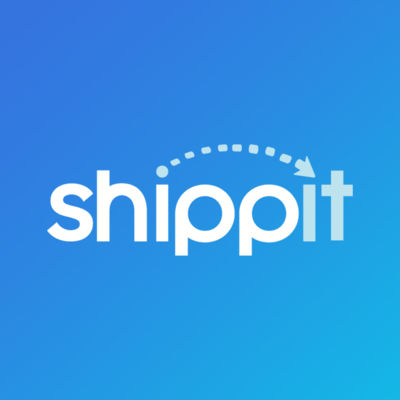 Technical Support Agent at Shippit
Apply to Shippit
Shippit is a powerful technology engine that is revolutionising how the world sends anything, to anyone, located anywhere. Logistics infrastructure is a complex beast and we're not only enhancing the experience for everyone involved, we're impacting the planet in a positive manner. Our deliveries are already 100% Carbon Neutral. While Australian founded, we're truly global in our approach and have the benefit of being a free moving startup yet with the security of impacting a thriving  industry that needs some love and attention.
The Technical Support Agent will be the technical interface to customers for resolution of escalations related to the use of the Shippit platform. In this capacity, your primary task will be to provide escalated support to customers who contact the Shippit support and maintain a high level of customer satisfaction while meeting guidelines. Day-to-day you will be working to resolve root causes with help from the Engineering Team for issues, while following best practices and meeting customer expectations. You will also be required to assist with technical documentation where necessary.
Salary is $60,000 to $70,000 plus Super

What will I do?


Working with Shippit users to gather and develop business user requirements and creating RFE tickets for future improvements.
Creating and maintaining training documentation for Shippit users as well as documenting the new releases and bug fixes for future references.
Designing and building test scenarios for deploying functional solutions on Shippit staging environment before release to ensure the product is of acceptable quality.
Identifying the inconsistencies in the system by research and reproduction of the technical issues and proposing system functionality and behaviour whilst providing optimal operational and business process improvements.
Developing functional requirements specifications for Shippit solutions and providing this to the system developers.
Solving business and technical challenges and help drive merchant success.
Working as a key source for demonstrating proficiency in all Shippit solutions such as Pic and Pack, Tracking, Reporting and Returns and other service offerings, thereby assisting in decision making process of Shippit projects.
Pulling reports and manipulating data in SQL.
Assisting in product roadmap and development planning by working in conjunction with internal as well as external stakeholders.
Working closely with software developers to communicate and explain requirements for feature and improvement developments by utilising data modelling techniques.

What are we looking for?


Experience with Application Servers, ERP, WMS, PSA Tools
Experience in any of the following is desirable: Zendesk, Talend, Sumologic, Kibana and PgAdmin
Good experience as a L2 Technical Support Engineer in a technical product/software company
Loves to problem solve
Great team player
Proactive and curious mindset
Demonstrate proficiency in internal and external relationship building
Able to perform a clear investigation of mishandled interactions with actionable recommendations
Basic understanding of how to pull reports and manipulate data in SQL
Excel/Google Sheets. Basic understanding of Ruby programming

We're on a mission that needs the right humans to help make ship happen!
Our core values haven't changed since launch, and we embrace and celebrate these values in our day-to-day. We love to push the envelope to break though old norms, make good sh*t taking passion and pride in our work, have a laugh through the good and challenging times and, we are good humans - we have heart and want to improve the world we live in whilst having fun along the way.
We're a great place to work and we can back that up. Shippit's been ranked as #8 in Linkedin's Hottest Startups to work at in 2020. We have a high-performance culture, everyone can make a difference, together we make great ship happen.
We have an overriding focus on wellness and are committed advocates for mental health awareness and gender pay equality & we're committed to supporting and nurturing our team with perks like flexible work arrangements, parental leave and so much more!
"We are a 2021 Circle Back Initiative Employer – we commit to responding to every applicant"
Apply to Shippit
About Shippit
Office address
130 Pitt Street, Sydney CBD, NSW, 2000
Melbourne CBD, VIC, 3000
Company size
51-200 people
Founded in
2014