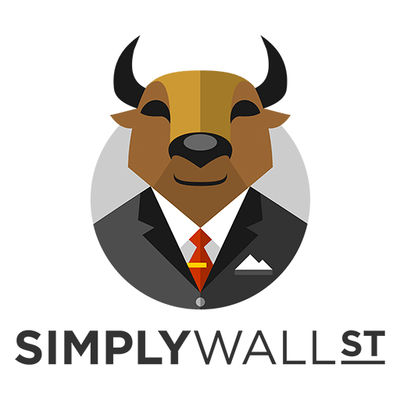 Apply to Simply Wall St
We transform the way everyday people around the world invest, through empowering them to understand complicated financial data and make better, non-emotional decisions.


You will be building a world-class product revolutionary in many ways – unique data visualisations, making complex and complicated things simple, and replacing work previously done by humans. We are solving a very interesting problem in a very underserved space. The average retail investor massively underperforms the market,  but they really don't have to.


This is an opportunity to work at a well-funded Fintech startup with a global impact that is still in its early stage. We are growing really fast but the team is still very small and you will have a big impact on how our product works and feels. Importantly we are highly profitable, with significant room to grow. Join us and make an impact.
 
What you'll do


Lead in the engineering vision and best practices for our platform
Lead commercial decisions across engineering
Define, communicate and lead engineering standards
Mentor, grow, and empower your team by giving them the skills, confidence, and motivation to make decisions independently that lead to their personal and professional success, and enable them to become technical leaders.
Part of the leadership team with the CEO and COO in leading the business
Setting up an environment that engineers have ownership and understanding of business goals
Hiring and identifying learning gaps for the engineering team
Develop a strong engineering culture that achieves longer-term business outcomes
Be comfortably leading by example through architectural discussions, code reviews, etc
Managing data science, data engineering, and software engineering
 
Technologies we use


IBM Cloud and AWS
Javascript, NodeJS, Typescript, PHP, Python
Docker, Kubernetes
Microsoft SQL, Postgres, Amazon Redshift
Kafka, Redis
DataDog, Sentry

Though, this shouldn't really matter. :D We are looking for a leader who will lead a strong engineering culture agnostic of technology stack.
 
About you


A pragmatic approach to software development 
Experience, working in a strong engineering culture
Preferred that you have had experience in a startup or scale-up
A clear opinion on what a strong engineering culture looks like
Entrepreneurial spirit - someone who can simultaneously think big, but also stay grounded in the immediate, practical, get-stuff-done mindset of a startup.
Strategic vision - passion for what we can do at scale, and how it will change the way in which people invest for the better
Language agnostic engineering leader 
Demonstrably strong software engineering skills 
Leadership experience, managing engineers in achieving business outcomes
Experience with hiring and retaining software engineers
Passion for building world-class data platforms that support a global customer base
Growth mindset, bring creative problem solving to align the company's technology development plan with the company's business goals.
 
Our offer


Highly competitive salary and equity package;
Lead a team that can iterate fast without roadblocks and bureaucracy;
Be included in key decision-making and making a difference to the business from day one;
Have a direct feedback loop with the team (we push code multiple times a day and an excellent analytics stack);
Learn to invest like a professional and become a fundamental analysis machine.
Flexible working hours - work when you are most productive
Social events - when we can all hang out again!
Be part of a business that is highly profitable, a clear mission and with significant opportunity to grow
Apply to Simply Wall St
About Simply Wall St
Office address
24 Kippax Street, Surry Hills, NSW, 2010
Company size
11-50 people
Founded in
2014