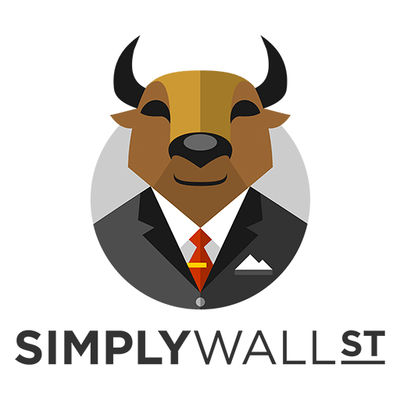 Apply to Simply Wall St
Help us transform the way everyday people around the world invest, by empowering them to understand complicated financial data and make better, non-emotional decisions.


Why join?


Work at a profitable, global, B2C SaaS product with over 3 million users
Small team and flexible environment making it easy to rapidly iterate
Speak to real customers to understand and solve their problems
Work with a product customers love: 4.5* Trustpilot Reviews

Product Manager challenges you will solve


As a Growth Product Manager at Simply Wall St your role will be to uncover and understand the needs, wishes, and emotions of retail investors who are often struggling in the stock market.
We use the OKR and JTBD frameworks – that means you won't be given solutions to implement but problems to solve (and that's a lot more fun). Making complex things simple will often be the key and you will be the champion of this approach.
You will help investors stay up to date with the stocks they own or watch. We produce our own content to help solve this problem, so experience working with content and newsfeeds is a bonus.

Who you are


You are great at running product discovery (problem) interviews with customers, you understand Jobs-to-be-done inside out and excel at seeking out the underlying why behind each observation;
You are familiar with product management best practices – the product delivery and prioritization frameworks, product validation, and post-launch success metrics;
You inspire others and want to lead by example, you are a great communicator and bring rationale and transparency to product decisions which allow your whole team to rally around the problem;
You can conceptualize solutions to complex problems that are simple to understand and easy to use. You deeply care about good design and UX;
You are passionate about stock investing and are able to see the problems from the retail investor's perspective.
What we can offer


Dedicated GSD (Get Sh*t done) Days: No meetings, so more time for flow!;
Flexible Remote-First: Work when and where you are most productive;
Competitive Base Salaries: We are a startup but we don't underpay;
Parental Leave Policy: With a supportive return to work plan;
Equity (ESOP) in the business: Everyone owns our success;
Learning & Development Fund: We invest in your growth;
Share Club: We provide cash for you to invest & regular sessions to learn from the team.
Office & Equipment: Choose your own laptop. Standup desks. Rooftop quiet space.
Monthly Social/Team Events: Like cooking, paintball, manga sketching, Hackathon: https://youtu.be/YVBz7yZixvA
Dog-Friendly Office: We love dogs, they make everything better!
Apply to Simply Wall St
About Simply Wall St
Office address
17-21 Bellevue Street, Surry Hills, NSW, 2010
24 Kippax Street, Surry Hills, NSW, 2010
Company size
11-50 people
Founded in
2014