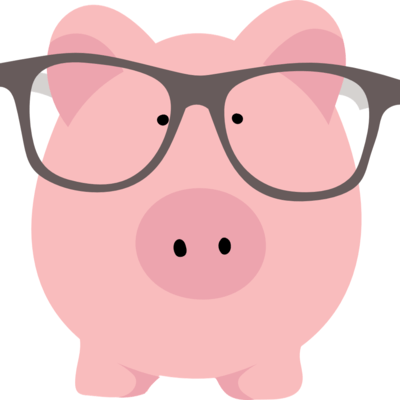 Senior React Native Engineer at Spriggy
Apply to Spriggy
Your challenge
Use your technical expertise and dedicated problem-solving skills to bring our existing and new products to life and beyond. You'll be working alongside a team of high performing design, software engineering and product management. Our small team aims to achieve a lot and your first challenge will be to help bring an even better version of Australia's highest rated pocket money app to market. 
As we're a small, hyper-efficient team, it's a requirement that you're adaptable, willing to tackle novel problems head-on and are focused on the outcomes of the code you write. You must be able to use your technical skills to not only write great code but to help empower the rest of the team to build an awesome product experience. 
Your opportunity
At Spriggy, we're building the future of money for families and young Australians. Since launching in late 2016 our core product has had over 400,000 Aussie members join, been backed by high-calibre Australian investors and won multiple awards.
We're thinking big. We have the opportunity to simplify family life for millions of people in Australia and beyond. Our Pocket Money app is already an Australian favourite (4.8 stars from 17,000 reviews) and our two newer products, Spriggy Schools and Spriggy Invest aim to have the same level of impact on Aussie families. It's awesome to know you've built something for families that results in feedback like this:
"Easy to use, kids are learning responsibility for their money and actually saving!" Coral, Spriggy Mum.
"My son, who has Autism, is loving watching his money grow and is learning to plan for some future purchases." Darren, Spriggy Dad. 
About you
You don't need to be an expert at everything (if you are that's great), but a passion for technology, a React background, curiosity, and a fast learning rate is required. Things we're looking for in a well-prepared candidate are:
5+ years of experience developing mobile apps.
3+ years of experience on React Native.
Experience using React state management libraries like Redux and React Hooks.
Experience with build and test automation frameworks and libraries.
Expertise with JavaScript or TypeScript (preferably both).
Experience developing React Native modules.
We are looking for a React first engineer, though we'll always find a place for exceptionally fast learners. 
Within 3 months you'll have:
Developed a strong understanding of the existing codebase, processes, tools and practices used by the teams.
Get hands-on with our app. You'll understand every corner of the app and develop a sense of our strengths and identify opportunities for improvement. 
Oversee the public launch and set the technical roadmap for two new products.
Participate in architectural solution design for both the mobile and platform teams.
Propose and begin to implement a technical roadmap for both iOS and Android.
Mentored and coached team members to help develop technical and interpersonal skills.
Propose and implement engineering team growth strategies.
Get to know the engineering team through one-on-ones and team events.
And beyond, you will: 
Continue to be a key contributor to the improvement of our products as we scale into the millions of members and multiple geographies.
Grow your career, whether your goal is to assume more leadership responsibilities or to have more engineering influence, we'll support you. 
Build things that matter. 
What's in it for you?
You'll be joining a team of people with diverse backgrounds that include design, print media, medicine, physics, engineering, mathematics, sports, and previous start-up founders.
Whether it is our family or our member's families, we're all about sharing a common goal and helping people get there together. We're all passionate problem solvers who believe people learn by doing. We tell it how it is and believe that together we can build a brighter future by ensuring what we choose to do makes a difference to us and our families.
Other benefits include:
Work at one of Australia's fastest-growing startups alongside some of the country's best talent.
An opportunity to be an owner through our employee share option plan.
Competitive salary and a flexible and supportive, flexible work environment.
We love education and personal growth. Find the right training, bring it to us, make the ROI case for the business and we'll get behind it.
No unsolicited calls from recruiters, please.
Apply to Spriggy
About Spriggy
Office address
249 Pitt Street, Sydney CBD, NSW, 2000
Company size
11-50 people
Founded in
2015