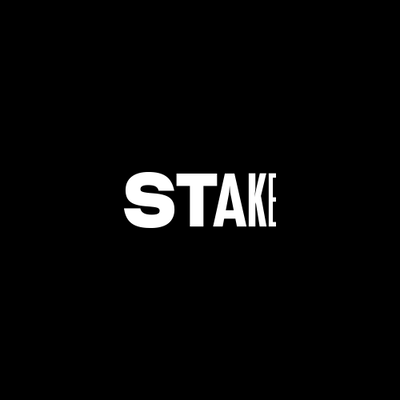 Office Manager at Stake
Apply to Stake
Stake is more than a brokerage, we're a global brand that stands for progress. This is true for our customers but also for our team members.


Stake offers an exciting and dynamic working environment, where everyone is challenged to work rapidly with a focus on high-quality execution. It's collaborative and high energy. It's a supportive environment where people are encouraged to take ownership, try things, learn and grow from them. 


Our internal mantra is 'never settle' and we all share an ambition to do whatever it takes to drive this business forward. So if you're a hungry, passionate and diligent person that's looking to join a team that shares these values and are laser-focused on building something epic; Stake is for you.


About the Office Manager position


We are looking for an Office Manager to organise and coordinate the general running of Stake HQ. You will help us to continue to maintain an exceptional work environment while also supporting some of the management team with specific organisational tasks. 


Your responsibilities will include structuring team events, scheduling meetings and appointments, managing contractors, making office supplies arrangements, greeting visitors and providing general administrative support to our employees.


We expect you to be familiar with a variety of office software (including email tools, spreadsheets and databases) and to be able to accurately handle organisational and administrative duties.


Some of the Office Manager responsibilities are:


Be a culture ambassador
Organise office operations and procedures and schedule meetings and appointments
Plan in-house or off-site activities, like celebrations and conferences
Manage the office layout, ordering stationery and equipment when needed
Maintain the office condition and arrange necessary repairs
Negotiate with office vendors, service providers and office lease
Manage office G&A budget, ensure accurate and timely reporting
Organise the onboarding process for new employees and provide support to visitors
Assist the Finance team with typical duties such as maintenance, mailing, bills, errands and so on
Arrange Travel and accommodation bookings

We're looking for someone who has:


A desire to be ultimately responsible for how the office is managed day to day
The passion to drive culture in the workplace
At least some experience as Office Manager or a similar position
Good experience with office administrator responsibilities, systems and procedures
Strong time management skills and ability to multi-task and prioritise work
Strong organisational, planning and problem solving skills with attention to detail
Excellent written and verbal communication skills, with a creative approach to problem solving
A willingness to just make stuff happen!

At Stake, we value hustle over honours degrees, so we're more interested in you than your resume. If you believe this is a role you want to jump into head first and be part of our mission, please apply and let us know why!
Apply to Stake
About Stake
Office address
Company size
11-50 people
Founded in
2017