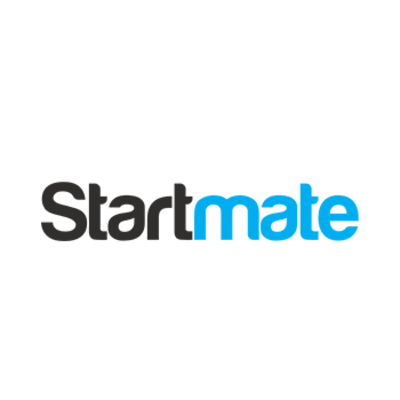 Startmate Principal at Startmate
Surry Hills, NSW and Remote
Apply to Startmate
No investment experience required.


Do you thrive on engaging the community - creating strong connections in the ecosystem, marketing, outreach - to create a pathway for ambitious founders to Startmate?


Do you want to meet hundreds of founders? Help them? And invest in dozens every year?


Do you want to be the voice of the most ambitious startup community in Australia and New Zealand?


WE WANT YOU!

At Startmate, we help exceptional founders build iconic companies

Each year the best people in Australian and New Zealand startups come together to invest in and support the next wave of early-stage founders. This includes the founders of Atlassian, Canva, CultureAmp, XY Sense, as well as most VCs and Angels such as Blackbird, AirTree, Square Peg, rampersand, Tempus Partners and many more.


This support is channelled through our 12-week accelerator program, 3-month fellowship, 1:1 coaching and events.


Since Startmate launched 9 years ago, we've helped 110+ companies including Bugcrowd, Upguard, Morse Micro, Workyard, Propeller, Flirtey, Edrolo, Happy Inspector and Work180. These companies have created over 1,500 jobs and are now worth more than $1 billion.

We would like to help many more, so we're expanding our team.


We're looking for a Principal with the skills to be Startmate's voice, create a talent pipeline and find and invest in the founders who will define the future.


Your mission


Startmate supercharges the most ambitious founders and operators. The Principal's mission is to find and invest in the 30+ exceptional startups a year. You will get your hands dirty building the inbound and outbound brand for Startmate to attract the best founders. You are the voice of Startmate building and sharing our investment thesis, through writing, presenting, building partnerships and organising external events such as our 1,000+ person Demo Days.


Outcomes you'll be driving


Founder Scouting - lean into finding the most ambitious founders in Australia and New Zealand

Meet 400+ founders a year
Recommend 50+ startups for investment
Invest in 30+ startups a year
Manage follow-on funding for 10+ startups a year

External Community Engagement - owning the voice of Startmate to make it a household name for startup ambition

Maintain close relationships with VCs, Angels, accelerators, coworking spaces and dozens of other close partners
Coordinating all external communication including the newsletter, website and ensuring our external brand reflects everything we do at Startmate
Owning social media to help us reach new audiences
Ensuring Startmate is inclusive and doing its part in improving diversity in startups

External Events - leaning in to create Startmate's magic moments at various events you will be organising, including

Women Breakfast Events
Startmate Demo Days
Content Outreach Events

What you excel at


The Misunderstood - You have your own strong vision of what the world will look like. You're not afraid to dream. You don't care what the crowd says but believe in ambition and founder potential.
Building Connections - ability to build quick relationships with founders and ecosystem players.
Communication - clear written and verbal communication. You will be writing a lot. 
Learn It All - Thrive on feedback.

Here are some of the things we love about working at Startmate


Daily contact with the best founders, mentors, operators and investors in Australia
An inclusive and caring team who help each other grow and develop as people and as professionals
Work from home, Sydney, Melbourne or wherever you're based and travel to San Francisco to learn from the best startup talent in the world
A constant masterclass in startup operations and a behind the scenes view into the world of early-stage venture capital investing
The feeling of making the right connection or giving the right feedback to help a founder and fellow to unleash their talent and ideas on the world

About the process


Applications close 29 June 2020.


Note: This role is based anywhere in Australia or New Zealand.
Apply to Startmate
About Startmate
Office address
251 Riley Street, Surry Hills, NSW, 2010
Company size
1-10 people
Founded in
2010