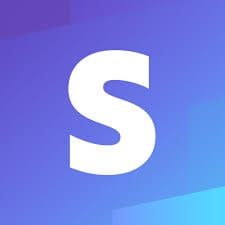 Financial Crimes Compliance Officer - APAC at Stripe
Apply to Stripe
Help us grow our Financial Crimes team!


We are looking for an experienced compliance professional to join our Financial Crimes team in either Singapore or Melbourne. In this role, you'll play a fundamental role in helping to develop and maintain a best in class Financial Crimes program as Stripe launches in new APAC markets and expands its product offerings in existing markets. This means handling a wide variety of financial crimes matters, including anti-money laundering (AML), counter-terrorist financing, sanctions and anti-bribery and corruption (ABC).


Stripe is both a technology company and a financial services company, and you will need to be comfortable straddling both of those worlds every day. The right person for the role will enjoy dealing with that puzzle, seeking creative solutions and moving quickly, often in the face of ambiguity.


You will


Work with the APAC Financial Crimes Lead to scope and build compliance processes to power Stripe's market and product expansion into new APAC markets. Deliver new, scalable regional controls where necessary.
Oversee financial crimes compliance for Stripe's operations in assigned APAC countries as necessary, where you will be the point-of-contact, and financial crimes compliance lead for those markets. This includes ensuring Stripe's documentation framework and existing program controls are up-to-date and compliant with local requirements (including sanctions, know your customer and enhanced due diligence, AML investigations and reporting, and ABC).
Advise business teams on existing and upcoming regulatory requirements and potential product changes.
Advise business teams on day-to-day queries on products and services and risk assessments of Stripe users.
Where required, serve as the named Compliance Officer with the applicable regulator(s) for the countries you cover and perform all responsibilities of said role.
Build and maintain Stripe's relationship with applicable regulators and financial intelligence units.
Build and maintain Stripe's relationship with financial crimes counterparts at our partner financial institutions.
Partner with the wider Financial Crimes team to build a global program.

Our ideal candidate will have


Minimum 7+ years and beyond experience in an AML/CFT role.
Demonstrated experience executing on complex Financial Crimes initiatives.
Comfort juggling numerous aspects of an AML/CTF compliance program.
Comfort in interpreting legal guidance (with the support of the Legal team) into operational policies and systems-based solutions.
Ability to work efficiently and independently in a fast-paced, high-volume environment.
Ability to work cross-functionally with internal stakeholders.
An effective and relatable "culture of compliance" mentality.
Sufficient skills and knowledge to satisfy any pre-appointment checks to be appointed as the AML/ CTF Compliance Officer by the relevant regulators.

Nice to haves


Payments or fintech experience.
Related regulatory experience, such as anti-bribery and corruption, payments, international policy, or audit.
Experience with regulatory requirements in APAC.
Familiarity with macOS and Google products.
CAMS or CFE certification.
Second language capabilities in APAC markets, such as but not limited to Japanese, Bahasa Indonesia, Mandarin, Thai etc.

To apply


Resume and LinkedIn profile.

We look forward to hearing from you


At Stripe, we're looking for people with passion, grit, and integrity. You're encouraged to apply even if your experience doesn't precisely match the job description. Your skills and passion will stand out—and set you apart—especially if your career has taken some extraordinary twists and turns. At Stripe, we welcome diverse perspectives and people who think rigorously and aren't afraid to challenge assumptions. Join us.
Apply to Stripe
More jobs at Stripe
About Stripe
Office address
222 Exhibition Street, Melbourne CBD, VIC, 3000
Company size
1001-5000 people
Founded in
2009