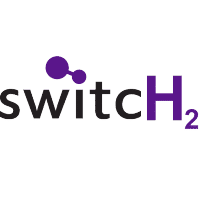 switcH2
Wastewater treatment for breweries is a major pain point due to the high operational costs and the associated greenhouse gas emissions. At switcH2 we have developed a plug and play technology that converts brewery wastewater into hydrogen, a zero-emission energy carrier, at half the cost of the state-of-the-art. Our technology will reduce the existing treatment load and provide an additional revenue stream, while allowing our clients to reach their responsible business targets. For an average brewery, we can reduce emissions by up to 1.3 t of CO2 -eq per 1 kL of wastewater treated, equivalent to travelling 5000 km in a car.

Why hydrogen? 

The human race is currently on a trajectory toward warming up the planet by 1.5oC, where frequent severe weather events, mass extinction and migration, rising sea levels, and the prevalent spread of diseases will ensue. To avoid this outcome, the decarbonisation of energy and feedstocks must be undertaken, to prevent the concomitant release of CO2.
In doing so, hydrogen has been recognised by the world leading research, government, and industrial organisations as the fuel of 21st century. Hydrogen can be produced cleanly using renewably energy inputs, and once created, can be used as an energy source, when the sun doesn't shine. When hydrogen is combusted, it produces energy much in the same way as petrol or natural gas does, emitting only water as a byproduct, and can be used for heating and industrial transportation. Hydrogen can also be reconverted back into electricity to power offices, auxiliary plant, equipment and cars.
Simply put, by producing hydrogen from solar energy (think solar panels), we are storing that solar energy in liquid to use whenever we need: we are storing sunlight in a bottle.
About switcH2
Company size
1-10 people
Founded in
2019
Markets