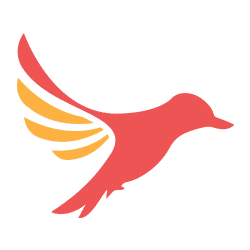 Training Systems Manager at Swoop Aero
Apply to Swoop Aero
Swoop Aero was founded to transform how the world moves essential supplies. We were the first company globally to deliver a vaccine using a drone under a commercial contract. Since then, we've expanded globally, transforming the health supply chain with drone logistics operations in 4 countries.


The work we're doing is shifting the future of healthcare. We are having an immediate impact on the lives of people, who live within the communities our operations are conducted in. Lots of companies say they have an impact but we really have one. We're based in Melbourne but right now we're operating in developing markets. We've got big plans to shift the paradigm in both developing and developed markets, and our goal is to provide a sustainable medical logistics service which reaches 100 millions people by 2025.


To do this, we've brought together a team of eternally optimistic and resourceful doers to tackle these seemingly insurmountable problems – and make it happen.
The situation and the role


So what's next? With our experience and venture backing, we're working to build our global team and expand operations across multiple markets.


To help us achieve our vision, we're looking for a talented Training Systems Manager. 


The purpose of this role is to help in the development and delivery of Swoop Aero's E – learning and online education resources. As the Training Systems manager you will be responsible for the design, development and implementation of all e-learning programs. You will work closely with the Director of Flight Operations and collaborate with subject matter experts across the organisation to develop models and create resources to support the business scalability. You'll manage your own projects, be really involved in the business and create genuine impact for millions of people around the globe. 
About you


The ideal candidate will have experience working with Learning Management Systems (LMS) and other web-based tools for learning design and assessment. You will have a proven track record for delivering outcomes across a geographically spread business and have a knack for explaining new and complex ideas in simple terms. You will be a self motivated, organised individual with a strong eye for detail and enjoy working in a fast paced environment. 


Your core responsibilities include:


Lead the design, development and delivery of innovative learning solutions across the entire organisation. These may include but are not limited to digital documentation, digital learning modules, PDF's & video content. 
Collaborate with senior leadership to ensure course content is developed inline with business requirements, overall strategy and objectives. 
Work with internal and external stakeholders to source and/or create online learning programs / courses / content / assessment tools that deliver on targeted learning outcomes, within agreed time-frames and quality parameters. 
Review existing training programs and modify content as appropriate. 
Investigate, and assess new digital solutions and technologies in support of learning content development. 
Ensure content complies with both internal policies, as well as meets external compliances regulations and standards. 
Oversee all programs to ensure learning outcomes are maximised through pre and post program participant support. 
The skills, experiences and attributes required:


Previous success working as a Project Manager launching new applications or systems in complex organisations
Certificate IV in training & assessment 
Experience working with Learning Management Systems (LMS) and other web-based tools for learning design and assessment
Exceptional written and verbal communication skills.
Strong attention to detail and commitment to quality.
About the Process


If you're a superstar looking to join an impact driven technology company, we'd love to hear from you!


Unfortunately we can't get back to everyone, so if you're shortlisted we'll reach out to you within two weeks.


Please complete the form below and attach a one page CV, and we will get back to you as soon as we can.
Apply to Swoop Aero
More jobs at Swoop Aero
About Swoop Aero
Office address
Company size
11-50 people
Founded in
2017