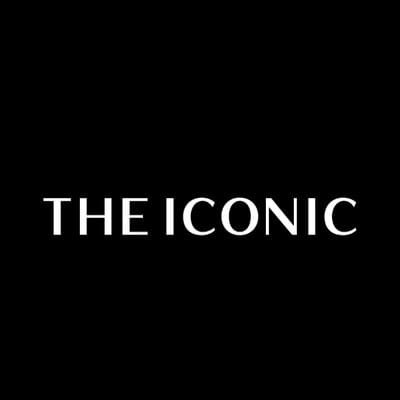 Apply to THE ICONIC
At THE ICONIC our mission is to deliver seamless and inspiring experiences for our customers and our people. We DREAM BIG through collaboration and innovation, and are supported to bring incredible ideas to life.  We are a group of people believing in making a positive difference in this world and liberating our customers through the power of fashion and sports.


We are proud to have developed one of Australia's most loved brands in a very short time. Our team of marketers are innovative, courageous and creative. They run at the forefront of the digital space, are passionate about building a best-in-class brand and are relentlessly focused on delivering results. They do this by collaborating on sophisticated campaigns that reach and engage our customers in the newest and most innovative ways. Teams of Brand, Trade, Merchandising and Creatives uncover and showcase the latest fashion trends to inspire and empower our customers. They are committed to growing the impact of THE ICONIC through imagination, style and understanding our customer mindset.


The Creative Content & Social Team is responsible for all brand marketing creative and social media. Made up of creatives who are passionate about fashion retail and storytelling. They encourage each other to create without fear, believing the best creative comes when we step outside of our comfort zone. They nurture a fast-paced and lively hub of inspiration to bring to life the product and brand stories our customers love. The team comprises of stylists, writers, designers, videographers, social media experts and producers with a broad range of expertise and experience so we are a constant source of inspiration to each other.

What's involved…


Understand our audience and create commercially-viable content, of the highest standard, tailored to their personas.
Your core drivers are upping the volume of, and protecting our brand voice.
Excellent communication skills and an ability to collaborate with internal and external stakeholders.
You are comfortable working to deadlines and have a keen eye for detail, accountability and organisational skills. 
Collaborating with the team and wider business. You have an enthusiastic attitude with a 'can-do' approach to tasks and briefs. no matter how big or small. You are proactive and resourceful in your approach to work. 
Detail-oriented, process and deadline-driven with an ability to manage multiple projects.

About you…


Three or more years of experience as a copywriter. 
Excellent time management skills and the ability to efficiently multitask. 
Extensive knowledge of, and obsession with, men's and women's fashion trade and trends, designers, culture, celebrities and fashion history. 
An ear to the ground when it comes to the zeitgeist and trending topics. 
Understanding of the digital landscape – how to write market-leading headlines, a track record of crafting copy that's eye-catching, a firm grip of SEO principles.
A solid understanding of copy best practice.
An enthusiastic attitude and a genuine love of our brand.
An innate digital- and mobile-first approach to creating content.

Life at THE ICONIC...

Our culture of learning is an environment that supports and encourages the collective discovery, sharing and application of knowledge. This helps us to continually improve, achieve goals and attain new possibilities every day. From our ways of working and collaboration to our growth mindset and sustainable approach, we each add unique value and have an incredible amount of fun doing it! To read more about our purpose, mission and principles, please visit our Careers page: https://www.theiconic.com.au/playbook/careers

Additional Information: 
We are committed to providing reasonable accommodations to all individuals participating in our application and interview process, and while performing job functions. If you require any accommodations or adjustments prior to your the submission of your application or throughout your interview process, please contact our Talent Acquisition team directly:
[email protected]

Health and Wellbeing is extremely important to THE ICONIC, so interviewing for this role will be conducted virtually due to COVID-19. Where possible and in line with government Covid-19 restrictions, we are transitioning to in-office onboarding for all new starters on day one. Similarly, our team members are operating in a hybrid working model with days spent between their home and our hubs each week.
Apply to THE ICONIC
About THE ICONIC
Office address
338 Pitt Street, Sydney CBD, NSW, 2000
Alexandria, NSW, 2015
Company size
501-1000 people
Founded in
2011