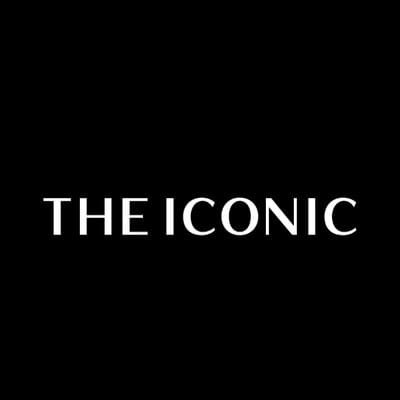 Delivery Experience Specialist at THE ICONIC
Apply to THE ICONIC
At THE ICONIC our mission is to deliver seamless and inspiring experiences for our customers and our people. We DREAM BIG through collaboration and innovation, and are supported to bring incredible ideas to life.  We are a group of people believing in making a positive difference in this world and liberating our customers through the power of fashion and sports.


Who We Are Looking For


We are looking for a Delivery Experience Specialist to join our Fulfillment Centre team, working closely with the Delivery Experience Manager. You will be a natural people person, comfortable in engaging and negotiating with key internal and external stakeholders. Moreover, you will have a highly analytical mindset, being able to provide sound analysis that supports improvements to the overall delivery experience for our customers.


Key Responsibilities:


Work closely with our Delivery Experience Manager on day to day tasks.
Interpret volume forecasting by reviewing and implementing logistical processes with our
carriers, ensuring our Carrier On Time Delivery (COTD) target is met.
Support our Fulfilment Centre Outbound and Dock team to improve internal processes
and facilitate the shipment of customer orders.
Partner with our Fulfillment Centre, Technology, Customer Service and Finance teams
on various projects relating to the improvement of our delivery processes.
Provide weekly analysis on KPIs relating to our Carrier On Time Delivery (COTD) and
identify possible trends/areas for improvement.
Take ownership of the Delivery Page, updating and adding new delivery options and changing shipping charges when required 
COTD continuous improvement, proactively identifying carrier issues, and working
closely with our carriers to fix them.
Improve and maintain the daily, weekly and monthly order volume forecast.
Supporting the Delivery Experience Manager with the budgeting and re-forecasting
process.

About you:


You are able to work under pressure in a fast paced environment and come up with quick
resolutions for problem solving.
You have a focus on customer experience, but you also think commercially and find a
balance between the two.
Bachelor's degree in business/operations/logistics or equivalent experience.
You are not afraid to challenge processes and improving them.
Experience with business partnering with a range of different stakeholders.
You are able to influence people by presenting accurate data to pitch your case.
2+ years work experience
Excellent communication skills i.e. ability to articulate complex ideas to a wide and
non-technical audience.
Ability to analyse and interpret data
Excel is one of your best friends
Apply to THE ICONIC
About THE ICONIC
Office address
338 Pitt Street, Sydney CBD, NSW, 2000
Alexandria, NSW, 2015
Company size
501-1000 people
Founded in
2011