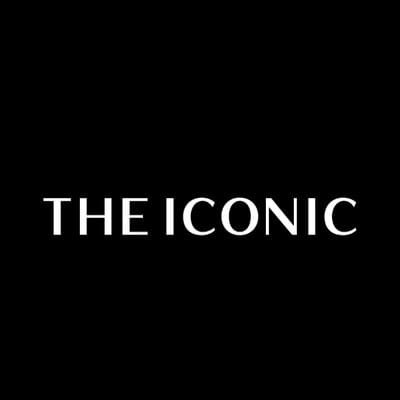 Senior Software Engineer - Back End at THE ICONIC
Apply to THE ICONIC
At THE ICONIC our mission is to deliver seamless and inspiring experiences for our customers and our people. We DREAM BIG through collaboration and innovation, and are supported to bring incredible ideas to life. We are a group of people believing in making a positive difference in this world and liberating our customers through the power of fashion and sports.


Your Team


Engineers at THE ICONIC love to solve problems at scale. Our systems handle massive amounts of traffic, and with more than 5 million customers visiting theiconic.com.au each month, it's guaranteed that your work will positively impact customers


Responsibility as a Senior Software Engineer


You will be a curious skilled software engineer who demonstrates initiative to dig deep and find creative ways to help stakeholders and use value-oriented tech. You enjoy working with teams and have strong communication skills to communicate effectively across the business, and can comfortably deal with ambiguity and remote working.


What does success look like?


In this role you will be part of our internal technical teams, supporting operational areas in our large e-commerce business. This means working closely with stakeholders to solve real-world business problems, so you will be driven to engage deeply with the tech and operational teams to define and enable the best tech solutions. In doing this you will develop skills beyond pure coding and grow into seasoned senior and be a key voice in development for the business.


Essential Skills


Excellent written and oral communication skills
Ability to clearly articulate complex architectural and technical problems
Familiarity with agile and lean software development
Software Architecture - Understanding of SOLID principles
Familiarity with scalable SaaS cloud solution services (AWS, GCP or Azure, any of these)
APIs - RESTful API design
Databases, familiarity with any RDMS (MySQL, Postgres, etc) and NoSQL solutions (Redis, DynamoDb, etc.)
Security-first mindset

Essential Experience 


Well versed in unit testing frameworks such as Jest
Expert in coding Node.js (with either JavaScript or TypeScript)
Experience with automated deployments (CI/CD)

Bonus Experience, extra points if you have these


Docker in production powered by Kubernetes
Experience working with modern frontend frameworks (we use React)
Exposure to modern DevOps practices - QA Automation, Monitoring, Infra-as-Code (Terraform)

Location & Extras


This role is based in Sydney CBD with great transport, shopping and food districts all within close distance to Hyde Park for those who enjoy lunchtime exercise or just some fresh air! Our huge Fulfilment Centre is based in Yennora, Western Sydney and has a neat new office to work out of at times. 
Health and Wellbeing is extremely important to THE ICONIC, so interviewing and onboarding for this role will be conducted virtually due to COVID-19 and this role will temporarily work from home until further notice.
Apply to THE ICONIC
About THE ICONIC
Office address
338 Pitt Street, Sydney CBD, NSW, 2000
Alexandria, NSW, 2015
Company size
501-1000 people
Founded in
2011