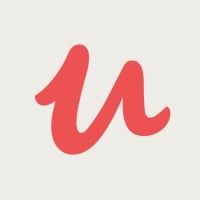 Manager, Business Development, APAC at Udemy
$100k - $125k in Melbourne, VIC
Apply to Udemy
A Business Development Manager to join our growing Udemy APAC sales team. This is a remote role (for now), but ideally, you are located in the Greater Melbourne area where the team is based. You are a player coach and you love data!

You Have


Bachelor's Degree or equivalent experience required 2+ years of sales management experience. Bonus points if you have managed a team of SDRs and or ADRs in a B2B setting
Experience selling or managing a team who sells a SaaS/subscription-based sales model
High energy and optimistic team-player with strong organisational and time management skills
A love for hiring, developing, motivating, and retaining highly valued team members
Exceptional skills in lead qualification, prospecting, buying behaviours and overcoming objections
Technical aptitude, and the ability to learn new concepts quickly
The ability to provide situational coaching and advice and help guide deals to closure
Strong leadership experience, with a focus on training, coaching, motivation and career development
A great understanding of sales, inbound and outbound lead generation & marketing funnel
Strong use of data and SFDC to drive team metrics
Experience with SalesLoft and Gong would be a bonus.

You Will


Develop, motivate and manage your team to drive qualified pipeline in a remote environment
Connect SDRs & ADRs (inbound and outbound reps) to key resources and clear roadblocks, enabling them to achieve and/or exceed their revenue goals
Have a good strategy in building a robust outbound sales development team to proactively unlock opportunities.
Instil and maintain a quality and integrity based sales process with respect to rep/customer interactions
Actively engage attracting and securing top talent for our rapid growth plans
Provide ongoing coaching and development of sales best practices
Work on development plans with your team members with a view to helping their growth in the Udemy organisation. Lead a sales-driven culture in high energy, fun, fast-paced environment
Prepare and present team forecast to executive management
Analyse the various data points available to ensure an efficient flow of leads 
Maintain internal partnerships with various business units including Customer Success and Marketing
Collaborate with the Sales teams to ensure the required quantity and quality of opportunities are identified 
Collaborate with the Sales Operations team & Marketing to ensure the lead flow is working in an efficient manner
Collaborate with sales operations to identify technology, strategies, and processes to better achieve goals and uncover new, high-value opportunities 
What success looks like


In the first month, you will jump on our Onboarding Learning Path (we eat our own chocolate here!), introducing you to our company values & always learning culture. We'll quickly get you up to speed on our value proposition & qualification approach whilst introducing you to the APAC team. You will focus on your team and further establish a fun, supportive working relationship. You will also engage with the global Business Development Management Team to understand key expectations, reporting metrics and 'what good looks like' here at Udemy. Lastly, you will embrace the total APAC sales team and work cohesively to ensure our customers & prospects have the best experience possible. 
In the next few months, you will support your team with hands-on assistance, establishing a regular coaching cadence and weekly team meetings.  Careful attention to the data will help ensure monthly quotas are achieved and areas for growth are addressed. You will also be growing your team, supporting the Enterprise, Mid-Market and Corporate Account Executives, so be prepared to engage our recruiting team and hire A players to this amazing organization. 
The team


You will be reporting to Wendy Hamson. Wendy doesn't want to sell anyone, anything. Her passion is to share ideas, knowledge and insights that solve problems and prepare organisations & employees with what comes next. She is proud to support a team of highly motivated and engaged professionals, focused on delivering true value to Udemy customers. She provides a supportive, open and fun environment where trust is at the core. Respect, humility & authenticity will go a long way in this team. If you're looking for high-speed professional growth and a lot of laughter, this team is for you. 
The benefits


Vacation and Time Off Four weeks of paid vacation; paid holidays; personal/sick days; maternity leave; paternity leave; leave of absence
Financial and Retirement: Super contributions; company equity; performance bonuses; relocation assistance for full-time employees.
Professional Development: tuition reimbursement; learning and development stipend; promote from within; shadowing opportunities; access to online courses; lunch and learns
Office Life: flexible work hours; remote work opportunities; commuter benefits program; casual dress; happy hours; snacks; some meals provided; diversity and inclusion program; company outings
We believe that diversity is critical to our success. We will not discriminate on the basis of race, religion, national origin, gender identity or expression, sexual orientation, age, or marital, veteran, or disability status.
About Udemy


We believe anyone can build the life they imagine through online learning. Today, more than 35 million students around the world are advancing their careers and passions by exploring and mastering new skills on Udemy, and expert instructors are able to share their knowledge with the world. Through our global marketplace and our solutions for businesses and governments, we connect people everywhere with the skills they need for success in work and life. We're a close-knit bunch that enjoys problem-solving and collaboration, and we share a serious belief in the power of learning and teaching to change lives. Udemy's culture encourages innovation, creativity, passion, and teamwork. We also celebrate our milestones and support each other every day.
Founded in 2010, Udemy is privately owned and headquartered in San Francisco's SOMA neighborhood with offices in Denver (Colorado), Dublin (Ireland), Ankara (Turkey), Gurugram (India), and São Paulo (Brazil).
Udemy in the News


Apply to Udemy
About Udemy
Office address
Company size
1001-5000 people
Founded in
2010