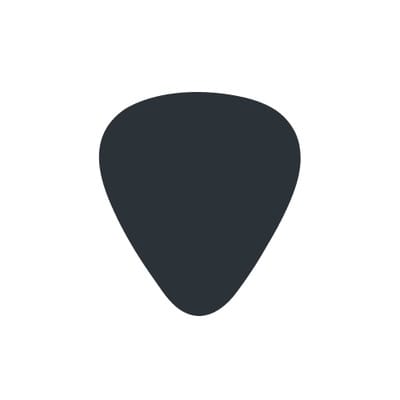 IT Operations Manager (Corporate IT) at UpGuard
Apply to UpGuard
We're looking for an IT Operations Manager to join us in our Sydney office servicing our growing APAC and International teams.
You'll be responsible for the day to day operations of our Corporate IT function, alongside associated network & corporate IT applications.
Our ideal candidate possesses deep experience in supporting and designing user systems for cloud-first strategies, including the management, monitoring & security of SaaS applications.

What we're looking for


Bachelor's degree, equivalent practical experience or an exceptional demonstration of raw skills
4 years of experience implementing, troubleshooting and supporting OSX/Unix/Linux operating systems
Experience in configuration management and automation efforts with technical troubleshooting and performance tuning experience
Excellent scripting experience in writing/modifying code to improve monitoring and automation (Python, Perl, Shell, etc)
You have excellent knowledge and experience in networking and associated topics
Experience programming in any of the following languages; Java, Perl, Go, Ruby, C or C++
Experience with mixed operating systems (e.g. OSX, Linux, Red Hat, Windows, et.)
Knowledge of OS internals (file systems, storage, process lifecycle, etc)
Exceptional customer service, leadership, organizational, communication and interface skills
Experience with managing SaaS applications in an OS-agnostic environment (ChromeOS/OSX/Linux)
Past experience in a desktop support role
Experience in building processes for scaling & running a distributed support team
Experience in managing 3rd and 4th party vendors relationships & sourcing strategies

In addition to technical skills, our ideal candidate has


A highly ethical personality
A keen interest in gaming and/or general logic puzzles
Exceptional communication skills
Exceptional attention to detail
Exceptional EQ
An interest in working in a security-conscious environment

Bonus points


Familiarity with topics such as CI/CD, ITIL and/or SOC-2
Experience in Chef, Puppet, Ansible or Salt
Deep or emerging interest in security topics
Well travelled and experienced in other cultures
Fluent in a language other than English
Community management skills, OSS, etc

Responsibilities


Administer OSX, ChromeOS & Cloud Application systems, including configuration, monitoring, troubleshooting, and automation
Perform daily system monitoring, verifying the integrity and availability of all hardware, server resources, network systems, key processes, reviewing system and application logs, and verifying completion of scheduled jobs such as backups
Maintain SaaS applications for employees
Analyze complex system behaviour, performance, application issues and participate in the on-call rotation
Ensure security practices are maintained and continually improved
Work in a fast-paced environment while ensuring the uptime and availability of UpGuard's products to customers and employees
Respond to tickets and support, maintain, and deploy team-supported infrastructure and documentation.
Occasional travel to the USA (Mountain View) and within Australia
At UpGuard, we're building cybersecurity products that help organizations protect their information and prevent data breaches.
Founded in 2012, we're a profitable venture-backed startup with hundreds of enterprise customers such as 23&Me, NASA, NYSE, Xinja, First State Super, IAG and ADP. Our threat intelligence capabilities have lead to the discovery of data exposures cited by
The New York Times
,
Wall Street Journal
,
Forbes
,
BBC
and
The Washington Post
among other publications.
With offices in Mountain View, CA and Sydney, Australia, we're a global team that takes great pride in what we do.
Apply to UpGuard
More jobs at UpGuard
About UpGuard
Office address
235 Clarence Street, Sydney CBD, NSW, 2000
Hobart, TAS, 7000
Melbourne CBD, VIC, 3000
Brisbane CBD, QLD, 4000
Perth CBD, WA, 6000
Company size
11-50 people
Founded in
2012