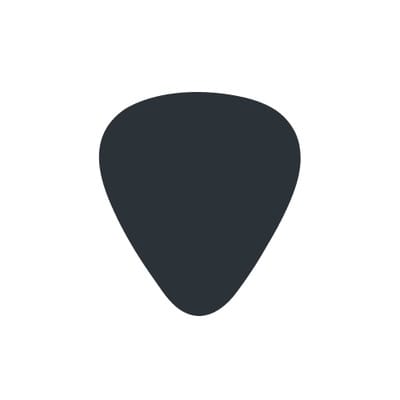 Product Manager, Integration at UpGuard
Sydney, NSW and Remote
Apply to UpGuard
UpGuard's mission is to protect the world's data. We obsessively seek out elegant, robust ways to enable our customers to find, acknowledge, and remediate cyber risk. With UpGuard, organisations leverage our security expertise and software to automate what were once laborious, spreadsheet-driven processes–whether it's monitoring the attack surface of hundreds of vendors or assessing the security of their own infrastructure. UpGuard is used by some of the world's largest, fastest-growing, and most innovative companies. 
Why are we hiring this role?
We want to make it even easier for our customers to integrate UpGuard with the other systems they run. These systems span from issue tracking and vendor management to procurement and data visualisation. Our focus is to provide pre-built connectivity to many of our customers' systems, while continuing to build out our programmatic and composable API.
We've already made a lot of progress, and have decided to create a dedicated Product Manager role to drive this forward. We want someone to focus deeply on understanding the needs of our users and leading the strategy and execution for this area of the UpGuard platform. This includes working closely with our development team to oversee the implementation of integrations, and with our customers to ensure they get value out of new integrations.

You will:


Be the product manager for UpGuard's integrations, including the API and prebuilt connectors
Develop and set long-term vision and strategy for our integration products
Drive product discussions with our most important customers and partners to ensure that we meet their needs and achieve our near and long-term goals
Be accountable for the integration product roadmap and communicating it to relevant stakeholders inside and outside of UpGuard
Identify and develop mutually beneficial relationships with integration partners
Define, measure, and improve key success metrics for our integration work
Define requirements, collaborate with designers to build prototypes, and oversee engineers through the build process
Drive product adoption and awareness through individual activities and at scale by enabling our Sales and Marketing teams

We're looking for someone who has:


Passion and experience shipping integrations and APIs
Experience and proficiency working on external strategic partnerships
Technical aptitude and comfort with the internal workings of software products
Product management experience
Technical and commercial skills required to make informed tradeoffs about what to build
Aptitude to understand the end-to-end workflows of our customers to better appreciate the integrations that will benefit them
Experience working as part of a software development team
Strong written and verbal communication skills

What would give you an edge?


A Bachelor's degree in computer science, software engineering, or a related field
Experience or a keen interest in cybersecurity
Experience building software, preferable in a hands-on software development role
Excellent product taste and have shipped products with great user experience at scale

What's in it for you?


Rapidly growing user base: Work directly with some of the world's largest, fastest growing, and most innovative companies
Interesting problems, at scale: Deeply explore the ever-evolving world of cybersecurity, with a platform processing billions of data points daily
Work with great people: There's no bureaucracy. Just smart, easy-going people helping each other do great things.
Learn from industry-leading experts: Our security research has been featured in The New York Times, The New Yorker, The Washington Post, TechCrunch, Bloomberg, Gizmodo, Engadget, Forbes, ZDNet, and The Guardian
Impact: See the impact of your work on a daily basis as you help bring new features to market
Generous compensation: Competitive base salary and equity 
Great perks: Free lunch, flexible work arrangements, and gym reimbursement

Before starting work with us, you will need to undertake a national police history check and reference checks. Also please note that at this time, we cannot support candidates requiring visa sponsorship or re-location. Apologies.
Apply to UpGuard
About UpGuard
Office address
338 Pitt Street, Sydney CBD, NSW, 2000
235 Clarence Street, Sydney CBD, NSW, 2000
Brisbane CBD, QLD, 4000
Perth CBD, WA, 6000
Hobart, TAS, 7000
Canberra CBD, ACT, 2600
Company size
11-50 people
Founded in
2012