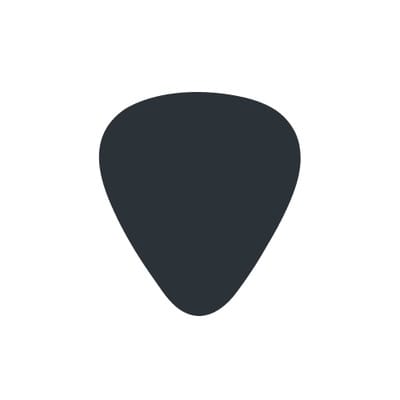 SDR Manager at UpGuard
Sydney, NSW and Remote
Apply to UpGuard
UpGuard's mission is to protect the world's data. We obsessively seek out elegant, robust ways to enable our customers to find, acknowledge, and remediate cyber risk. With UpGuard, organizations leverage our security expertise and software to automate what were once laborious, spreadsheet-driven processes–whether it's monitoring the attack surface of hundreds of vendors or assessing the security of their own infrastructure. UpGuard is used by some of the world's largest, fastest growing and most innovative companies. 
Why are we hiring this role?
We have huge growth ambitions for 2021. In order to set our US team up for success, our SDR Manager will head to the land of the free to focus on the US market. With that, we need someone to lead and grow the SDR team in Australia and India. You will help the team perform and exceed expectations by training, coaching and mentoring them to drive impactful results. You will also partner closely with our Marketing and Sales teams to align on integrated campaigns, strategic business initiatives, improve processes and ultimately generate qualified meetings and pipeline for UpGuard's Sales organisation.

What will you accomplish?


Build and train members of the SDR team to identify, contact, and create qualified opportunities.
Help to define performance metrics by which SDRs will be measured
Coach SDRs through shadowing, role plays, process improvement and performance reporting
Leverage creative marketing and sales tactics to help the SDR team prospect and engage with multiple buyer personas to introduce UpGuard's value
Manage SDR reports and dashboards to ensure the results they deliver can be easily understood by stakeholders throughout the company
Ensure sales accepted opportunities are sourced in accordance with company targets, and that our sales organisation has enough opportunities to work with to be fully productive
Develop and maintain an SDR onboarding program, ensuring that ongoing training is up-to-date on our current product offering
Work in collaboration with Sales and Marketing teams to develop effective messaging for outbound prospecting
Partner closely with Sales and other members of the SDR Leadership team to improve opportunity management and qualification processes
Assist with recruiting, hiring and onboarding new SDRs

What do we need from you?


Experience in sales, marketing, or customer service for a technical product
Have successfully grown and managed a sales team
Experience with CRM software (HubSpot preferred)
You are obsessed with making customers happy and have an acute understanding of the pain points involved in first contact with a prospect
Passionate about technology

What would give you an edge?


Experience or a keen interest in cybersecurity
Have successfully scaled an SDR team in a SaaS company
Experience in sales operations and/or marketing automation software

What's in it for you?


Rapidly growing user base: Work directly with some of the world's largest, fastest growing, and most innovative companies
Interesting problems, at scale: Deeply explore the ever-evolving world of cybersecurity, with a platform processing billions of data points daily
Learn from industry-leading experts: Our security research has been featured in The New York Times, The New Yorker, The Washington Post, TechCrunch, Bloomberg, Gizmodo, Engadget, Forbes, ZDNet, and The Guardian
Impact: See the impact of your work on a daily basis, with data and impact available on dashboards you have access to
Generous compensation: Extremely competitive base salary and equity 
Great perks: Free lunch, flexible work arrangements, and gym reimbursement
Before starting work with us, you will need to undertake a national police history check and reference checks. Also please note that at this time, we cannot support candidates requiring visa sponsorship or re-location. Apologies.
Apply to UpGuard
More jobs at UpGuard
About UpGuard
Office address
235 Clarence Street, Sydney CBD, NSW, 2000
Brisbane CBD, QLD, 4000
Perth CBD, WA, 6000
Hobart, TAS, 7000
Canberra CBD, ACT, 2600
Company size
11-50 people
Founded in
2012