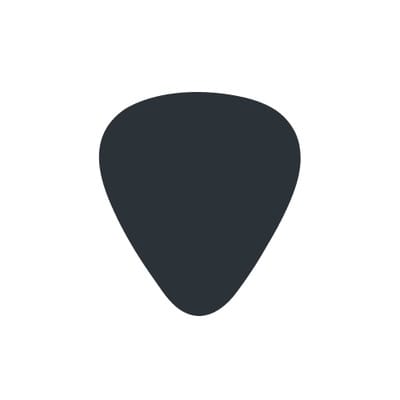 Senior Software Engineer at UpGuard
Sydney, NSW and Remote
Apply to UpGuard
UpGuard is on a mission to protect the world's data. As a high-growth cybersecurity startup, we have a global presence with offices in Mountain View, California, and Sydney, Australia. As developers at UpGuard, we immerse ourselves in the rapidly evolving and increasingly critical domain of cyber-security. Our focus is on surfacing data in intelligent and creative ways, to deliver integrated solutions that directly impact the security posture of our global customers. With the majority of the internet scanned across multiple vectors daily, the problems of high throughput, massive concurrency and big data are daily challenges.


How we meet those challenges is evident in the developers we hire.
We are growing rapidly, and looking for talented Software Engineers who are naturally drawn to simplifying complex webscale problems in order to help us keep our customers safe. We take writing highly-performant, massively-scalable software seriously.


If this is something that interests you, as part of our world-class development team in Sydney, then we'd like to talk with you.

What you'll be doing


Joining a small, high-performing product engineering team
Perform green-fields development as we build out new features on the platform
Have an instant impact on the product set, with full ownership across the stack from frontend to backend, and right up to production DevOps (React, Go, Kubernetes, GCP)
Explore an interesting, challenging domain, mastering the fundamentals of cybersecurity and the internet
Do more than code - you will work with the team and our customers to drive product design and direction
Apply agile processes, with an adaptable and non-dogmatic approach
Enjoy a very competitive salary and a flexible, friendly office culture in the Sydney CBD (although we are currently all remote)

What we're looking for


Excellent software design and development skills. We want people that write reliable, well-thought-through code, including high-quality automated tests
Experience in building highly scalable software systems
The ability to make pragmatic trade-offs in design and delivery
An interest in shaping product features
Collaboration: We are a tight-knit team that push each other to keep improving.
Bachelor's degree in Software Engineering or equivalent practical experience.

Bonus


Experience in cybersecurity. If not, you'll just need to be willing to learn
We use a modern stack - React, Go, and Kubernetes on Google Cloud Platform - so experience in those technologies is a plus.
Experience working on a SaaS product set
Experience working in an agile software development team

What's in it for you


Be a key contributor to a fast-growing SaaS platform that is used by some of the biggest and best companies on the planet.
Solve interesting technical problems, including scalability, high-availability, high-volume, and big-data processing
Quickly see the things you build in the hands of users, as we work in short sprint cycles and release at least every fortnight
Work closely with an engaged (and rapidly growing) user base
Learn from and teach other great engineers
Be surrounded by other highly talented, easygoing (non-egotistical) people.
Generous compensation package including a great base salary + equity.
Great perks including free lunches, flexible work arrangements and gym reimbursement program.
A great team and working environment in Sydney's CBD.

At UpGuard, we're building cybersecurity products that help organizations protect their information and prevent data breaches.
Founded in 2012, we're a profitable venture-backed startup with hundreds of enterprise customers such as 23&Me, NASA, NYSE, Xinja, First State Super, and IAG. Our threat intelligence capabilities have lead to the discovery of data exposures cited by
The New York Times
,
Wall Street Journal
,
Forbes
,
BBC
and
The Washington Post
among other publications.
With offices in Mountain View, CA and Sydney, Australia, we're a global team that takes great pride in what we do.
Please note that at this time, we cannot support candidates requiring visa sponsorship or relocation. Apologies.
Apply to UpGuard
More jobs at UpGuard
About UpGuard
Office address
235 Clarence Street, Sydney CBD, NSW, 2000
Hobart, TAS, 7000
Melbourne CBD, VIC, 3000
Brisbane CBD, QLD, 4000
Perth CBD, WA, 6000
Company size
11-50 people
Founded in
2012