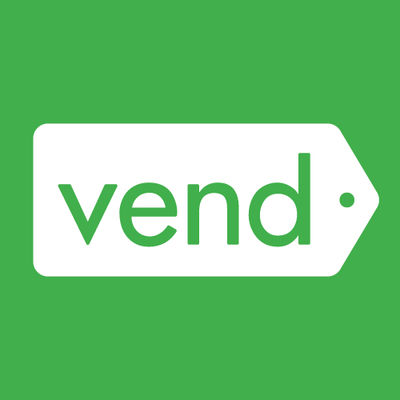 Fullstack Web Developer at Vend
Apply to Vend
Hi there! Thanks for stopping by 👋 


We are seeking a talented web developer to join our team in Melbourne and take ownership of Vend's customer-facing digital presence!


You will be responsible for prioritising and delivering the technical initiatives required to enhance the user experience of Vend's prospective customers. Whilst you will be working closely with our Digital Marketing team, you will be the sole engineer on the project and you should be able to work autonomously. You will bring to the role a varied skill set and will be provided with the opportunity to learn and develop your existing capabilities.


Who we are and what we do


Vend is an award-winning SaaS company winning on a global scale. We have over 250 talented people across 5 major markets (US, CA, UK, NZ, AU) working to delight over 25,000 retail stores worldwide.


💚 Our mission: help our retailers build thriving businesses, live more fulfilling lives and create experiences that people love.


What you'll be doing


Own and implement Vend's end-to-end development across vendhq.com
Work with the growth marketing team and participate in the decision-making process to ensure delivery of the right solution
Understand business requirements and be able to work towards successful outcomes from an ROI perspective
Manage agency relationships where required
Work successfully with our 3rd party integrations like Google Tag Manager, Marketo, Intercom, Salesforce, Sumoforms, etc.
Work with internal stakeholders to ensure solutions delivered are successful end-to-end 
Reviewing and building best practice and process for the marketing code base
Assessing, scoping, estimating and implementing projects as well as testing
Our VendHQ.com platform is built on the Craft CMS and is currently servicing around 300,000 visitors per month. The fast-paced nature of working for a young and energetic SaaS business means that new ideas are welcomed and initiatives are rolled out fast!
We use a range of technologies such as PHP, Javascript, SCSS, HTML, Twig, jQuery, React; and frontend tooling NPM, Yarn and Webpack. 

What you need to bring


Commercial experience in previous fullstack web development roles, including both successes and failures ("scars"), which help you make better decisions
Experience with PHP, Javascript, SCSS, HTML (bonus point if you have experience with Twig, jQuery and React but not required)
Knowledge of modern CMS platforms
Experience with Frontend tooling, API's and Integration

The ideal candidate is someone who can work independently in a fast-paced environment where flexibility and adaptability are key.


Please note that due to current border closure in Australia, we are only able to consider applicants who are currently in the location of the role.


Why do you want to work at Vend?


You will be offered a competitive salary
We will provide you with opportunities to develop your career
You can help build an amazing product in a company big enough for growth but lean enough to make a genuine impact
Plus, we have a range of benefits that'll keep you happy, healthy and (not) hungry:
Dog-friendly environment
Free fresh fruits, snacks and drinks (and cake for your birthday!)
Paid leave and assistance for new parents
Travel insurance for you and your family
Vend Share Options scheme
Four weeks annual leave + extra day over the Christmas holidays

Where to from here?


Obviously, we're looking to ensure it's a solid fit from both sides: we want you to step into a role you love, and we want to offer you a place you're proud to come to every day. For a glimpse into our world, feel free to check out our Instagram
here
.

Vend is an equal opportunity employer committed to providing a working environment that embraces and values inclusion and diversity.
Apply to Vend
About Vend
Office address
359-361 City Road, Southbank, VIC, 3006
Company size
201-500 people
Founded in
2010