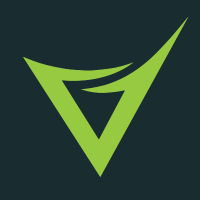 Graduate Engineer - Identity at Versent
Apply to Versent
Versent is an Australian-born technology company, focused on architecting, building & operating cloud native applications, data streams, platforms and services. Our solutions are centred around AWS and best of breed technology. From a stand-still start in 2014, we've grown to over 360 family members both locally and internationally. With a diversified offering in professional services, managed services and product, we are poised for significant growth in 2020.
We are seeking a fresh out of uni grad to come onboard and train with the support of the team. You will be learning from the best engineers in IT space and will be trained on Ping identity, AWS and many cutting edge technologies!
You will have good exposure in development and know the ins and outs to AWS. You will want to learn! 
This is also an opportunity to deliver on some Versent's key enterprise clients in a customer facing role but will be pair up with our Lead Engineers of course.

Skills and Experience required to be successful:


Security and Java development or other languages experience
Excellent communicator
Can-do attitude to learn on the job
Writing proficiency
Critical thinking / problem solving
Attention to Detail
Clear & confident communicator
Ability to work in a team and autonomously
EQ - self awareness and self regulate
OUR CULTURE
At the core of what we do, we're an engineering company. We value our people more than commercials and put culture at the centre of everything. Some of the things we do to bring the team together are monthly music jamming sessions and game nights, wine/beer tasting, both family and Versent Christmas parties and weekly knowledge sharing sessions.
We embrace the notion of Family at Versent, working together to achieve outstanding success. We have monthly social events to bring everyone together, often supporting charity initiatives such as TourXOz and RUOK Day. We're supportive of bringing both kids and dogs into the office (which makes it a bit more lively!) and have a flexible work environment.
VERSENT VALUES AND BEHAVIOURS
People: We believe in a positive team with family spirit, because life is too short for anything else.
Customer: We create remarkable experiences for customers and treat them as we wish to be treated.
Quality: Be Artisans who care for their craft and lead change through continuous improvement.
Reliability: Do what we say we will do when we say we will do it, every time.
Transparency: Full disclosure, integrity and honesty in all things.
Reciprocate: Give back and assist as much as possible, whenever possible.
Apply to Versent
More jobs at Versent
About Versent
Office address
6 O'Connell Street, Sydney CBD, NSW, 2000
200 Adelaide Street, Brisbane City, QLD, 4000
145 Russell Street, Melbourne CBD, VIC, 3000
Perth CBD, WA, 8000
Company size
201-500 people
Founded in
2014