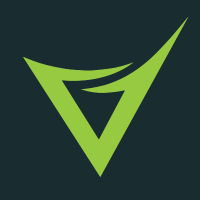 Senior Data Engineer at Versent
Apply to Versent
Versent is an Australian-born technology company, focused on architecting, building & operating cloud native applications, data streams, platforms and services. Our solutions are centred around AWS and best of breed technology. From a stand-still start in 2014, we've grown to over 380 family members both locally and internationally. With a diversified offering in professional services, managed services and product, we are poised for significant growth in 2021.
Taking a role in engineering the technical solutions that meet the transformational goals of the customer. A hands-on role working with both the internal and customers team of engineers, to contribute on detailed design work and produce engineering artefacts.
Programming Concepts: Data Integration Patterns, SOA
Data Concepts: Hadoop, Data lakes, Warehouse Modelling (eg. Relational, Data Vault etc)ODS, Real-time analytics, Data Governance and Management Frameworks
Machine Learning: Machine learning lifecycle management, basic model development
Architecture: AWS solution design, AWS consumption modelling
Security: Role and access modelling, permission management, data securitisation
Delivery: Jira, Confluence
DevOps/DataOps: Continuous Integration of ETL pipelines, ETL Monitoring, ETL and Warehouse optimisation
Orchestration: Jenkins, Bamboo, CodePipeline, CodeBuild
Testing: Unit, System, Integration
Experience in delivering Kimball or DV2.0 based data warehouses and data platforms for medium to large enterprises
Implementing AWS Azure and Snowflake solutions
Applying data quality and governance frameworks for Data warehouse environments
OUR CULTURE
At the core of what we do, we're an engineering company. We value our people more than commercials and put culture at the centre of everything. Some of the things we do to bring the team together are end of month social and drinks, both family and Versent Christmas parties and weekly knowledge sharing sessions.
We embrace the notion of Family at Versent, working together to achieve outstanding success. We have monthly social events to bring everyone together, often supporting charity initiatives such as TourXOz and RUOK Day. We're supportive of bringing both kids and dogs into the office (which makes it a bit more lively!) and have a flexible work environment.
VERSENT VALUES AND BEHAVIOURS
People: We believe in a positive team with family spirit, because life is too short for anything else.
Customer: We create remarkable experiences for customers and treat them as we wish to be treated.
Quality: Be Artisans who care for their craft and lead change through continuous improvement.
Reliability: Do what we say we will do when we say we will do it, every time.
Transparency: Full disclosure, integrity and honesty in all things.
Reciprocate: Give back and assist as much as possible, whenever possible.
Apply to Versent
More jobs at Versent
About Versent
Office address
6 O'Connell Street, Sydney CBD, NSW, 2000
200 Adelaide Street, Brisbane City, QLD, 4000
145 Russell Street, Melbourne CBD, VIC, 3000
Perth CBD, WA, 8000
Company size
201-500 people
Founded in
2014