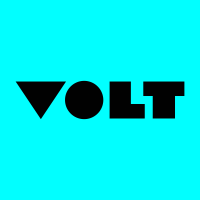 Volt Bank
Volt. We're a neobank – we're digital, independent, and our first step, saving, gives you a rate that makes you look twice at your regular bank.

Helping people to be better off

Helping people to be better off sounds great - but what does it mean?


Volt began with the aim of doing things the right way. To try and reverse or replace some of the ways of doing things that had become normal. 


Normal to hide fees. Normal to keep loyal customers on worse deals than new ones. Normal to use confusing language. Normal to not fix mistakes. Normal to just make you feel like a number - except, of course, when it's advertising. 


So for Volt, not doing this is our starting point - offering genuine transparency and straight-forward experiences.


Beyond that, helping people to be better off means creating services, experiences and solutions that really do help. It means changing the way things have been done to provide better ways of doing things. Why should saving money come with so many conditions? Why wouldn't you help people pay down debt more quickly? 

Beta and beyond

From an idea to a full licence, to customers in just under 3 years. It's been quite some story.


We're in beta now. It means we're live with our first steps (saving) to a small group of people who are making sure everything is ironed out before we ask our waitlist to join.


We'll be progressively inviting our waitlist to open savings accounts and to help us make sure everything is working smoothly, from our SMS notifications to our support.


After that, it's time to open the digital doors to the big wide world. In the meantime we've been working on our next steps, spending and cards. 


So it'll be a different looking Volt before you know it.

Doing the right thing

It's such an easy thing to say but we also want to be known for walking the walk. 


As the first new retail bank to be granted a banking licence in Australia since the early 2000s, we feel a responsibility to do the right thing, to not tread the same old path but to make sure we are driven by doing the right thing not just talking about it. 


It's an aspiration and the main reason many people come to work at Volt. The chance to do things the right way. It forms the backbone of how we make decisions, from who to partner with through to small design and copy tweaks. 


It means action. We have a robust approach to data, ethics and privacy - doing our best to make sure we're transparent and offering as much protection as we can.


We've also worked hard at putting together an Ethical Framework to make sure every step forward is done with the right ethical lens. 


And of course, we may be a new bank, but your money is safe; our deposits are guaranteed up to $250,000 per customer under the Australian government's
Financial Claims Scheme.
About Volt Bank
Company size
51-200 people
Founded in
2017
Markets