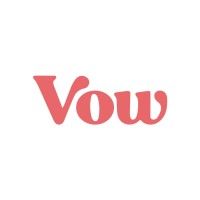 Vow
At Vow, we are living into a future we see inevitable, post-scarcity, where a food system exists that requires no compromise to provide everyone on earth with delicious, highly nutritious food of the highest imaginable quality.


This future is inevitable not simply because the needs of the world demand it, but because we already have the means of building it.

There's heat and passion over animals, monoculture, intensive farming and the industry we've created that bends nature to our hungry will. These are all symptoms of an 'Analog' approach. These anxieties are perfectly justified but won't go away until we tackle the root cause. Our desires, tastes, aspirations and demands for food are simply too much for this planet's constraints.

We share the same morals, but VOW has a higher order purpose.

Vow is at the juncture of using science and technology to create nutritious and delicious food without consuming further resources. Our vision is to leapfrog traditional agriculture completely. By building a food production system from the cellular level up VOW exists to initiate a change to no longer being constrained by the limits we encounter if we continue to 'work the land'. A 'Digital' approach to food will set us free from the physical constraints of agriculture - making the pleasure of food sustainable for everyone.


Today's 'Analog' approach confines us largely to a small subset of animals for food, but we can think bigger. In our unconstrained future there are no limits to the thousands of different species we can draw upon. An adventure to scour the earth like a cellular-level Indiana Jones, prospecting for earth for unique textures, flavours and sensations, without the harm. The 'Digital' approach unlocks all manner of new building blocks, literally inventing new food along the way.


Bringing cutting edge approaches to data science, robotic process automation and human centred design, allows us to learn and improve at a speed and scale not previously experienced in traditional food production systems.
About Vow
Office address
6 Ralph Street, Alexandria, NSW, 2015
Alexandria, NSW, 2015
87-129 Pennant Hills Road, North Parramatta, NSW, 2151
Company size
11-50 people
Founded in
2019
Markets