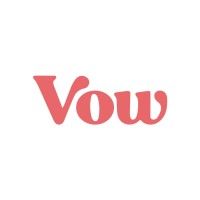 Junior Research Scientist (Program) at VOW
Apply to VOW
VOW is a food company, a very different one. We're creating real meat products from animal cells, instead of the animal itself. We're obsessed with cutting edge innovations in science, technology, culinary and design, bringing them together to deliver entirely new food products and eating experiences to the world.


The work that we are doing is a critical step on the path to creating a future where the human race can exist in sustainable harmony with our surrounding earth. We're not only making food that is great for humans and great for the earth, but we're also making sure that these foods are the most delicious, desirable choice of any food available. This is a mission we believe in deeply.


In our short history since founding in April 2019 we've made significant progress and gained a lot of attention for a world-first we created: the first kangaroo meat cultivated in a lab (Wall Street Journal, The Australian and Channel 9). We're now at 5 species under culture and counting, with an even more ambitious plan through to 2021 and beyond into the coming decades.


As a Junior Research Scientist at VOW, you'll be hands-on in the lab working to overcome a number of challenges to make this exciting future possible. You will be working on improving our cost-effective and animal-free media to grow food from our library of cells. You will collaborate with high-performance scientists, chefs, software engineers and designers to define the links between cell biology, growth media and the food produced at the end.


One day you'll be working on primary cell culture, working with the cells of new and novel species, another day you will be developing custom media formulations to be executed by high-throughput robotics. Our problems are more than just discovery -- you will be working in a fast-paced environment on the nexus of automation, data science and biology,  growing real products to put in the hands of customers as soon as humanly possible, all without any harm to animals.


You will work directly with our Chief Scientific Officer and other members of our small but growing team to do high-quality science. You'll be autonomous and empowered to find better ways to do things. A 'hacker' mentality or non-traditional pathway into science are both a big plus for us.


The position is based in Sydney, Australia.


What you'll do


Manage both suspension and adherent cell culture.
Collect, analyse, interpret and present experimental data.
Carry out isolation, purification, culture and freezing of muscle and fat stem cells from a range of species.
Assist in the smooth day-to-day running of the laboratory
Working with world-class scientific and startup business mentors

What you'll get from the program


This role will be one of a small number of Junior Research Scientists joining VOW together in April 2020. Under the guidance and mentorship of our team, our expectation is that by the end of this six months:


You will have expanded on your existing scientific skills, developing proficiency across


Cell culture
Molecular biology
Bioprocess development

You will be confident in


Contributing to scientific ideation, planning and road-mapping
Designing your own experiments
Owning and presenting the experimental results to the team

You will be able to prove your critical analysis skills


Participating in our journal club, occasionally presenting/facilitating the session
You will be able to troubleshoot problems with the best of them:
You will learn a number of different problem-solving techniques and frameworks, and be expected to use them effectively in your work.
While this is a defined six-month program, high performing Junior Research Scientists will be offered full-time ongoing positions at VOW at the conclusion of the six months.

About you


Above all you are mission-aligned: you want to apply your skills in science to build a better food system and a brighter future. For some of us, this is about animal welfare, for others, it's saving the environment or caring deeply about developing incredibly delicious foods - all different perspectives on the same mission.
You're proactive and enjoy thinking about the big picture.
You're kind, curious and enjoy learning new things.
You're product-focused. You think about the perspectives of end-users even when it might not be expected of you.
You care that you're building something that solves a problem and helps end-users.
You're a high-performing individual, you're inspired and you inspire others.

Required experience/skills


Completion of an honours degree in science, engineering or further degree
A demonstrated capacity to design, perform and analyse experiments
Excellent written and verbal communication skills

Ideally, you also have


Experience in aseptic technique and the culture of mammalian cells
Proficiency in statistical analysis tools
Applicants with additional research experience outside of an academic setting will be viewed favourably

In return, we will support you with


Working tirelessly to give you an incredible place to work and a team that feels more like a family.
Access to gym facilities
Chef prepared lunch
Weekly 1:1's and mentorship from exec team.
No legacy overheads: we're giving you the freedom to help define the best approach to solving problems.
Massive room to grow in an exciting, emerging industry.
High-stakes work that matters to the team and the world. A mission for you to sink your skills and passion into

Ultimately this role will be shaped around the right candidate. If you love the mission and want to work on some of the most exciting and impactful problems on the planet today we want to speak to you.


VOW's mission is to make food products for everyone, and we mean everyone. To do that well we need a workforce that's representative of the people we serve. We celebrate multiple approaches and points of view, we are inclusive and we believe diversity drives innovation - so we're building a culture to match. Uniqueness is powerful - be yourself and come as you are.
Apply to VOW
More jobs at VOW
About VOW
Office address
87-129 Pennant Hills Road, North Parramatta, NSW, 2151
Company size
1-10 people
Founded in
2019