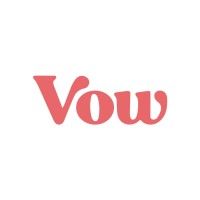 Operations Lead at VOW
Apply to VOW
Vow is a food company -- a very different one. We're creating real meat products from animal cells, instead of the animal itself. We're bringing together cutting edge innovations in science, technology, culinary and design to make sustainable food that's both irresistible and accessible for billions of people worldwide.


The work that we are doing is a critical step on the path to creating a future where humans can exist in sustainable harmony with our planet, something we can proudly hand over to our children and grandchildren. We're not only making food that is great for humans and great for the earth but also creating food that is the most delicious, desirable choice of any food available. This is a mission we believe in deeply.


In our short history since founding in April 2019, we've grown to be a team of 13 and gained a lot of attention for our world-first: the first kangaroo meat cultured in a lab (Wall Street Journal, The Australian and Channel 9). We've now grown 7 species and counting, with an even more ambitious plan through 2021 and beyond. We're backed by Australia's most prolific VC firm
Blackbird Ventures
, alongside a long list of prominent investors and partners.
As Vow's Operations Lead you will be standing up a new function. You'll be supporting the founders and executive team in creating great operational systems and keep things running smoothly as we grow. You will work closely on everything from procurement to space fit-out, regulation, governance and much, much more.


You are a Swiss Army Knife and love to sink your teeth into new things each and every day. You know how to build strong teams, set up new functions and thrive on doing new things every single week. You will launch straight into managing the design, fit out and move into our new space and improving our procurement processes.


You love the idea of taking a young startup and making it run like a well-oiled machine as we grow. You'll be autonomous and empowered to find better ways to do things. This is a role you can shape and make your own in a fast-growing and mission-driven environment.


The position is based in North Parramatta, Sydney, Australia.


What you'll do


Work closely with the founders to operationalise Vow's culture and vision.
Lead the design and fit out of our new facility.
Support budgeting, modelling, and financial forecasting.
Manage our inventory and procurement, building better processes that scale with us.
Support the CEO in establishing corporate governance processes
Learn about biology, hardware, design, and culinary from our multidisciplinary team and embed these valuable perspectives into your work.

In return, we will support you with


We'll work tirelessly to provide you a productive, safe, supportive, and collaborative work environment.
Active transparency to let you actively contribute to every facet of the business.
Access to gym facilities.
Constant opportunity for growth, weekly 1:1s, and mentorship from an experienced and dedicated leadership team.
No legacy overheads -- the freedom to define the best approach to solving problems, both technically and organisationally.
Massive room to grow in an exciting, emerging industry.
High-stakes work that matters deeply to the company and the world. A mission for you to sink your skills and passion into.

About you


You are proactive and thrive on ambiguity in the rapidly evolving world of a startup.
You are intimidatingly organised and raise the bar for everyone you work with.
You are great at managing all of the moving pieces in a project and rarely let things slip through the cracks.
You are kind, curious, and enjoy learning new things.
You care that you're building something that solves a problem and helps end-users.
Required experience/skills


5-10 years of professional experience in startups, investment, management consulting or other relevant fields
Excellent written and verbal communication skills
Good experience with project management

Ideally, you also have experience in


Company governance
Strategy development and execution
Recruitment experience
Capital raising experience
Experience with regulatory affairs is highly regarded

Ultimately this role will be shaped around the right candidate. If you love the mission and want to work on some of the most exciting and impactful problems on the planet today, we want to speak to you.


Vow's mission is to make food products for everyone, and we mean everyone. To do that well we need a workforce that's representative of the people we serve. We celebrate multiple approaches and points of view, we are inclusive and we believe diversity drives innovation - so we're building a culture to match. Uniqueness is powerful - be yourself and come as you are.
Apply to VOW
About VOW
Office address
87-129 Pennant Hills Road, North Parramatta, NSW, 2151
Company size
1-10 people
Founded in
2019