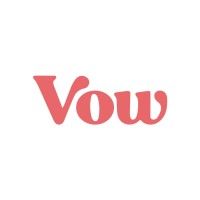 Production Lead at Vow
Apply to Vow
Vow is a food company -- a very different one. We're creating real meat products from animal cells, instead of the animal itself. We're bringing together cutting edge innovations in science, technology, culinary and design to make sustainable food that's both irresistible and available to billions of people worldwide.
The work that we are doing is a critical step on the path to creating a future where humans can exist in sustainable harmony with our planet. A world we can proudly hand over to our children and grandchildren. We are achieving this by creating sustainable food that is the most delicious, desirable choice of anything available. This is a mission we believe in deeply.
As a company, we're 16 months old. We have a growing team of 27 hard-working people who genuinely look out for each other and we are fully funded to tackle our ambitious mission.
As a Production Leadat Vow, you will lead our recently formed Production team. You will integrate the latest improvements developed by our Science and Engineering teams, working closely with our Food team to evaluate and continually improve the quality of meat we produce. 
You'll become part of a major industrial revolution happening around the world today -- the synthetic biology revolution. In the words of Andreesen Horowitz, "Bio today is where information technology was 50 years ago: on the precipice of touching all of our lives. Just like software—and because of it—biology will one day become part of every industry."
[1]
You will define our systems and processes to enable rapid and continuous improvement of our production processes, working on truly cutting edge food production technology. 
One day, you'll be working with our Chief Scientific Officer to define how we will qualify the latest inventions for incorporation into our production process, the next you will be working with our Food team to define storage and handling protocols for sensory evaluation. You will be directly responsible for introducing and shaping Vow's manufacturing culture of quality and continuous improvement.
You will be responsible for developing quality procedures and practices for Vow. You will come with, or quickly learn, what a scalable bioprocess requires and ensure this is understood within our R&D. You will balance pragmatism with creativity - approaching challenges with optimism and curiosity.
You'll be given ownership and autonomy, empowered to bring the very best ideas to life, and be positively stretched to your limits everyday. You'll bring your pragmatism, strong communication skills, desire to make a real world impact, and sincere empathy for users to your engineering work at Vow.
This role is based in Alexandria, Sydney, Australia.

What you'll do:


Lead our team of production technicians, designing and managing continually evolving production process.
Working closely with our Chief Scientific Officer and Head of Engineering to establish processes for qualifying process improvements or major changes.
Working closely with our Food team to evaluate sensory performance of food products.
Laying the foundations for Vow's quality management systems and continuous improvement processes.
Communicate learnings from production across the company.
Meaningfully contribute improvements to our culture and organisational processes.
Learn about biology, hardware, design and culinary from our multidisciplinary team and leverage these balanced perspectives in your work.

In return, we will support you with:


We'll work tirelessly to provide you a productive, safe, supportive and collaborative work environment.
Active transparency to let you actively contribute to every facet of the business.
Constant opportunity for growth, weekly 1:1s, and mentorship from an experienced and dedicated leadership team.
No legacy overheads -- the freedom to define the best approach to solving problems, both technically and organisationally.
Massive room to grow in an exciting, emerging industry.
High-stakes work that matters deeply to the company and the world. A mission for you to sink your skills and passion into.

About you:


Experience establishing biological manufacturing processes and systems.
Deep working knowledge biological manufacturing processes: large scale cell culture or fermentation. 
You have at least 2 years experience working in a manufacturing environment.
You are an excellent manager and team leader, you know how to mentor, energise and get the best out of your team.
Formal degree qualifications are not required - instead, you are someone who is obsessed with making things consistent, reliable and repeatable.
You're kind, curious, take pride in your work, and enjoy learning new things.
You're able to identify and make pragmatic tradeoffs that incorporate cost/benefit into every key decision, rather than aiming for perfect or chasing rabbit holes.
You effectively communicate challenges, goals, technical concepts and project outcomes in clear language suitable to your audience.
You're mission aligned -- you want to apply your skills to build a better food system and a brighter future. For some of us this is about animal welfare, for others it's saving the environment or caring deeply about developing incredibly delicious foods - you are open minded about all of these different perspectives on the same mission.

Ideally you'll also have:


Experience operating in an ISO9001 environment
Experience operating in a GMP or cGMP environment
A love of food, cooking or experience in a culinary setting

Ultimately this role will be shaped around the right candidate. If you love the mission and have evidence that you can make a strong contribution towards it, we want to speak to you.
Vow's mission is to make food products for everyone, and we mean everyone. To do that well we need a workforce that's representative of the people we serve. We celebrate multiple approaches and points of view, we are inclusive and we believe diversity drives innovation - so we're building a culture to match. Uniqueness is powerful - be yourself and come as you are.
Apply to Vow
About Vow
Office address
Alexandria, NSW, 2015
87-129 Pennant Hills Road, North Parramatta, NSW, 2151
Company size
11-50 people
Founded in
2019