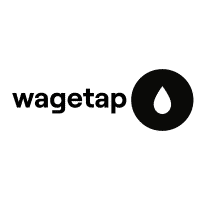 Wagetap
Wagetap is a VC-backed early-stage startup on a mission to elevate people's finances through innovative financial products. 

Today, over 50% of Australians live paycheck to paycheck without access to savings to help smooth out the inevitable bumps life throws at us. Millions of Australians resort to unsustainable, short-term solutions such as payday loans, consumer credit and credit cards to make ends meet. 

At Wagetap, we partner with Australian businesses to help their employees access their wages at any point in time. We aim to help Australians gain back control of their finances and get out of the debt cycle.

Wagetap brings together a team of entrepreneurs with backgrounds in tech, product, finance and investments, and has significant venture capital backing. Our goal is to change the status quo and bring fairness to the Australian financial landscape.
About Wagetap
Office address
11 York Street, Sydney CBD, NSW, 2000
Company size
1-10 people
Founded in
2020
Markets