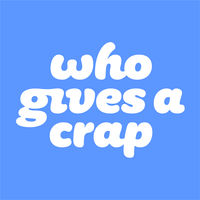 Head of Global Inventory, Sales + Operations Management at Who Gives a Crap
Apply to Who Gives a Crap
As our Head of Global Inventory, Sales + Operations Management, you'll be taking ownership of our global inventory strategy as we expand globally. Working alongside our Growth and Supply Chain teams, you will evolve a Sales and Operational Planning process which takes us to the next level, helping us operationalise hairy and audacious plans like launching in new countries, adding new products and crossing into new channels.  You will lead our inventory team, inspiring a culture of collaboration and teamwork and setting high standards for how we communicate and share visibility across functions. When your team hits the 'done' button, we'll know the numbers are A-OK. Leaning on your strategic leadership chops and demonstrated experience in inventory management, you'll help us design systems and process for our growth ahead, including working with consultants to help vet and rolling out a new IMS platform during your first year and ensuring we have the right product in the right places in a way that makes a massive impact to the world.


Reporting directly to our VP of Supply Chain, you will manage, lead and inspire our lean-but-mighty Inventory team while you design for future teammates. You'll represent demand forecasting, inventory status and operational planning at the Leadership Team table and collaborate cross-functionally with our Growth, Number Scrunchers, Production, Parcel Pushers and New Product Development teams to continuously improve our inventory management process and always be on the lookout for new areas of opportunity. 


We're hiring this role for either our Melbourne or Los Angeles offices —however, we're all working in a remote setting until at least January 2021. 
If you worked here this past month here are some things you might have been involved in:


Leading the strategy to balance optimal stock flow against cash and operating cycles
Partnered closely with Growth to develop a global sales strategy that meets exceeds sales budgets and targets profit returnability 
Contributed to our quarterly OKRs planning session for you and your team, aligning on our cross-functional priorities against our annual strategy
Researched new IMS systems and best practices on the market, and started putting a custom plan in place to implement and roll out
Worked closely with Number Scrunchers to create custom dashboards to track and measuring Operating Cycles and optimise working capital
Collaborated with our Logistics team on stock-on-hand planning
Spearhead a project to rethink our Procurement and Stock-On-Hand processes, getting your hands dirty with insights and shared learnings, experimenting with new reporting and deciding how to best move forward
Participated enthusiastically in an all-hands, winner-takes-all virtual roshambo contest
Partnered with our People & Culture team to support hiring additional Inventory roles and started People Mapping for the next few quarters
Managed 1:1s, team huddles, cross-functional meetings to keep the team aligned and focused
Wore a unicorn mask and danced through the frame of our latest Facebook ad, shaking rolls of toilet paper on the way through. Oh, did we mention the confetti?
Who you are:


You <3 process
You know you are only as good as the process you put in place. You have an incredible intuition for designing, streamlining and optimising existing structures, and in a past life you've enhanced and improved inherited process while managing to throw out the bathwater, not the baby. You are comfy fixing the plane while it's still flying, and that's part of the fun. You're always looking for ways to reduce friction for internal and external collaborators and you establish yourself as an accountable, strategic teammate and leader. 


This ain't your first rodeo
Your background is in inventory management in the fast-paced rapidly-scaling consumer goods environment. You've planned and optimised sale operations before, and you come with a strong analytical ability to develop, define and measure metrics for you and your team's collective success. All of this as an individual contributor and as a leader. Yeehaw!


You're a roll model (pun intended)
You care deeply about the people you work with, and it shows in the way you level up and nurture the development of teams, up and down. We're looking to you to help us grow our Inventory team in more ways than one. You're known to lead by example and promote an environment of experimentation and a thirst for learning. 


You're a master collaborator
You don't consider yourself an island and you believe that success lies in a team effort. You are comfortable and skilled at collaborating cross-functionally to ensure transparency, accountability and consistency (phew) in your teams work.


You're a Jack (or Jill!) of all trades
You love to think strategically whilst being tactical. You really love sales and going big into expansion but you've also got a nose for planning and forecasting and found a way to marry it all. You obsess over a streamlined process and structure, but you're also comfortable being super scrappy. You speak Marketing-ese and Production-ese fluently. You get the gist.


You give a crap
Yep. We're all here because we genuinely want to make the world a better place with our work, and we want you to want that too! Awwww.
Why you should work with us:


Every minute you spend working with us, you're making a difference. The more we grow, the bigger an impact we'll have. Sell your soul no longer! We think that's a pretty great perk, but we don't stop there…  
If you have a great idea, we'll do everything we can to make it happen. This is the kind of role that will be hard to find anywhere else: you'll work with an incredible bunch of passionate people to grow a fast-paced startup at a crucial point in its trajectory.


The job is also super flexible, something we're working hard to hold onto even as we grow really quickly. We started the business remotely, and now have hubs in 4 cities around the world. Until the WFH "new normal" took effect, the LA creative team spent three days in our Downtown office, and two days working from home. We plan to pick this schedule back up once it's safe to do so! And while we don't have a Friday drinks cart (yet), you will get free toilet paper. A lot of it. And nothing beats that.
Lastly, you get to say the word 'crap' more than in any other job. Guaranteed.
Salary


This depends on your experience but just because we're a social enterprise doesn't mean you'll get paid peanuts. Think chocolate covered macadamia nuts with some extra perks thrown in. In other words, we pay competitively and are determined to make this the best job you'll ever have!
Apply to Who Gives a Crap
About Who Gives a Crap
Office address
585 Little Collins Street, Melbourne CBD, VIC, 3000
Company size
51-200 people
Founded in
2012