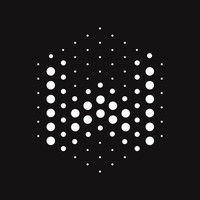 QA Automation Lead at Willow
Apply to Willow
Founded in 2017, Willow is a global technology start up developing and evolving digital twin technology.
The WillowTwin™ is a ground-breaking software solution that deploys digital twins for the built world to collect, organise, and analyse data.
Recently Ranked in LinkedIn's "2020 Australian Top 10 Startups", you will be joining a team of high-performance individuals, backed by the most advanced integrating technology the built world has ever seen. We are chartering a new course, Digital First, the Willow Way. Our 'Willow World' is fast paced, nurturing and collaborative.
Role & Responsibilities:
Reporting to our Sydney based VP of Engineering, you will be implementing and refining strategies to improve our quality practices and automated testing approaches. You will help to define and measure a range of quality metrics across all our products with the express goal of helping teams discover new ways to further improve quality. 
You can expect to be hands-on in your role. You will initially be embedded with one of our product teams so that you can lead by example, establishing and proving the practical patterns and toolsets that other teams will follow. After that you will widen your role; sharing, educating, coaching, and influencing all teams and partnering with others to continuously improve the quality of all we build and how we build it. 

Tech Skills & Experience:


Required 

 3+ years of hands-on experience writing automated tests for web and/or mobile client applications, and back-end APIs. 
Coding experience in either C# or JavaScript
7+ years of experience in a commercial software development environment 
Experience in non-functional test automation, such as performance, load, and security testing. 
Excellent problem diagnosis skills 
Coaching and mentoring manual testers to build their automation skills 
Extensive experience in monitoring, alerting, and security of services in production 
Nice to Have - at least one of the following: 

QA practices for distributed, scalable systems 
Automated test environment creation and teardown 
Usage of Microsoft Azure PaaS offerings and the Azure DevOps toolset 
Automated testing for mobile apps 
Progressive deployment and feature flags 
Chaos testing; Resiliency and failover testing in production 
IoT and real time data feeds 
Experience working in a software company or start up 
Software development background 
Personal Skills:


Required 

Excellent written English and asynchronous communication skills 
Collaborative approach to working with software engineering teams, manual QA testers, and product managers 
Clear, reasoned thinking and strong problem-solving skills 
Disciplined approach to delivery and team practices 
Ability to explain the trade-offs and risks between various choices 
Engaging with non-technical people to reach an outcome 
Early and proactive problems identification, with a desire to resolve them before they grow larger 
Nice to have 

Awareness of industry trends and a pragmatic approach to the adoption of new ideas and methods 
Experience working with distributed teams 
Techniques that aid connection with people across time zones and cultures 

If you are eager to work in a fast paced, high growth tech start up based on collaboration and open communication, then Willow could be the place for you. We at Willow never give up, we work smart, we care about our fellow human beings, and we always put our best foot forward.
Together we can build a brighter future for the built world - A world of curated journeys and personalised experiences.
To find out more, visit the website: https://www.willowinc.com
Apply to Willow
About Willow
Office address
1 Farrer Place, Sydney CBD, NSW, 2000
Brisbane CBD, QLD, 4000
Company size
51-200 people
Founded in
2017