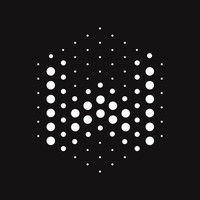 Senior Platform Engineer - Azure at Willow
Apply to Willow
Founded in 2017, Willow is a global technology start up developing and evolving digital twin technology.
The WillowTwin™ is a ground-breaking software solution that deploys digital twins for the built world to collect, organise, and analyse data.
Recently Ranked in LinkedIn's "2020 Australian Top 10 Startups", you will be joining a team of high-performance individuals, backed by the most advanced integrating technology the built world has ever seen. We are chartering a new course, Digital First, the Willow Way. Our 'Willow World' is fast paced, nurturing and collaborative.
You will work on our Azure platform and associated services to measure, monitor, and maximize the availability, efficiency, security and performance of our live services, applications, and systems. You will leverage technical expertise to focus on solving problems related to software development in the cloud, and you will partner with engineers, technical leads, security specialists, and engineering managers to help improve our engineering practices.

Tech Skills & Experience


Required

3+ years of current experience in the Azure platform, with a focus on PaaS features
7+ years of experience in a commercial software development environment
Extensive knowledge of cloud based deployment approaches
Current experience with AKS, Helm, and (Linux) container based deployments
Current experience with IaaC tools such as Terraform or Pulumi
Extensive experience in monitoring, alerting, and security of services in production
Reporting and tracking of Azure consumption
Excellent written English and asynchronous communication skills

Nice to have - at least one of the following:

Experience with distributed systems and scaling
Automated deployment of mobile clients
Ring based deployments and feature flags
Experience in multiple forms of test automation
Experience in resiliency and failover testing in production
Experience working in a software company or startup
Software development experience
Personal Skills


Required

Collaborative approach to working with software engineering teams
Clear, reasoned thinking and strong problem solving skills
Disciplined approach to delivery and team practices
Experience in explaining trade-offs and risks in various choices 
Capacity to engage with non-technical people to reach an outcome
Ability to identify problems early, and to resolve them before they grow

Nice to have

Awareness of industry trends and a pragmatic approach to the adoption of new ideas
Experience working with distributed teams
Techniques that aid connection with people across timezones and cultures
If you are eager to work in a fast paced, high growth tech start up based on collaboration and open communication, then Willow could be the place for you. We at Willow never give up, we work smart, we care about our fellow human beings, and we always put our best foot forward.
Together we can build a brighter future for the built world - A world of curated journeys and personalised experiences.
To find out more, visit the website: https://www.willowinc.com
Apply to Willow
More jobs at Willow
About Willow
Office address
1 Farrer Place, Sydney CBD, NSW, 2000
Brisbane CBD, QLD, 4000
Company size
51-200 people
Founded in
2017