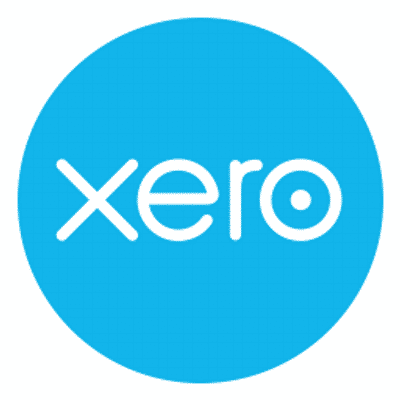 Engineering Manager at Xero
Apply to Xero
Xero is a beautiful, easy-to-use platform that helps small businesses and their accounting and bookkeeping advisors grow and thrive. 
At Xero, our purpose is to make life better for people in small business, their advisors, and communities around the world. This purpose sits at the centre of everything we do. We support our people to do the best work of their lives so that they can help small businesses succeed through better tools, information and connections. Because when they succeed they make a difference, and when millions of small businesses are making a difference, the world is a more beautiful place.
As Engineering Manager within Payroll at Canberra Xero, you'll build great software development teams by:
Attracting, recruiting and retaining capable individuals, building on and complementing the diversity of our teams;
Championing and driving processes that make it possible for engineers to get great work done, while promoting a safe environment for people to experiment and learn;
Role-modelling exemplary leadership, supporting and growing the next generation of engineering leaders at Xero.
You will be working with one to two product groups in close collaboration with the Product Manager and Architect to realise the product and architectural vision. You will also be accountable for ensuring that your teams are able to meet the delivery deadlines they have committed to. While you'll be working with a number of product groups, the software engineering management team values the success of Xero over the success of individual groups. 
Xero is renowned for being a world-class place for engineers to work, and you'll know you've made an impact when Xero delivers valuable high-quality software quickly and consistently to our customers.

What you'll do


Identify skill gaps within your product group and ensure there is a clear strategy to close those gaps (which might include upskilling, reassigning or hiring team members)
Work with your peers and direct reports to assign individuals to teams, ensuring teams are well-balanced. In the case when teams themselves are unable to address their individual or team performance issues, make personnel changes as necessary
Coach the improvement of Agile software development practices: Your team's technical practices are continuously evaluated and improved to ensure we are always delivering high-quality software that is secure, robust and scalable at a consistent cadence
Advocate for technical excellence to be included in your team's roadmaps and ensure your teams are actively contributing to the product's architectural vision
Ensure the team's work is in line with the wider architectural vision, and deviations from architectural guidelines are well thought out and understood
Ensure cross-team dependencies are effectively coordinated and managed through your great relationships with other stakeholders
"Manage managers" (People/Team Leads): Serve as coach, advisor and career counsellor to direct reports. Help evaluate performance, provide input, guidance and corrective actions as necessary
Continuously assist in aligning direct reports with Xero's goals. Cultivate a fun, rewarding and results-driven culture that lives and breathes our Xero values

What you'll bring


Experience of managing software development and/or other teams using Lean-Agile techniques
Excellent grasp of modern software development practices and lifecycle
Proven ability to balance the needs of the individual with the needs of the business
Proven ability to navigate areas of conflict in an open, positive and proactive way
Ability to coach and mentor more junior Development Managers
Growth mindset - understanding that competency is not fixed but is enhanced through dedication and hard work
High EQ - self ­aware, self ­regulated, motivated and empathetic, with great interpersonal skills
Why Xero?
At Xero we support many types of flexible working arrangements that allow you to balance your work, your life and your passions. We offer a great remuneration package including shares plus a range of leave options to suit your well-being. Our work environment encourages continuous improvement and career development and you'll get to work with the latest technology.  
Our collaborative and inclusive culture is one we're immensely proud of. We know that a diverse workforce is a strength that enables businesses, including ours, to better understand and serve customers, attract top talent and innovate successfully. We are a member of Pride in Diversity, in recognition of our inclusive workplace. So, from the moment you step through our doors, you'll feel welcome and supported to do the best work of your life.
Apply to Xero
More jobs at Xero
About Xero
Office address
6 Elizabeth Street, Hawthorn, VIC, 3122
17 Moore Street, Canberra CBD, ACT, 2601
66 Clarence Street, Sydney CBD, NSW, 2000
Company size
1001-5000 people
Founded in
2006