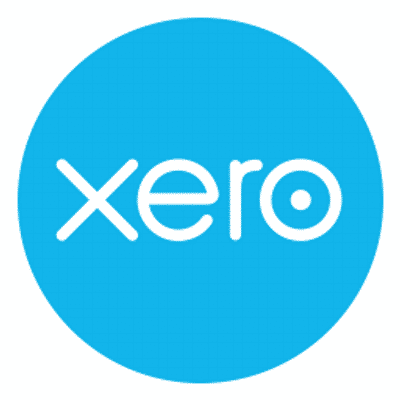 Legal Counsel, Intellectual Property at Xero
Apply to Xero
Xero is a beautiful, easy-to-use platform that helps small businesses and their accounting and bookkeeping advisors grow and thrive. 
At Xero, our purpose is to make life better for people in small business, their advisors, and communities around the world. This purpose sits at the centre of everything we do. We support our people to do the best work of their lives so that they can help small businesses succeed through better tools, information and connections. Because when they succeed they make a difference, and when millions of small businesses are making a difference, the world is a more beautiful place.
Reporting to Xero's GM Intellectual Property, this role will be an important part of Xero's global intellectual property function that sits within the agile legal team.  The role will build strong relationships with stakeholders across the business and play a pivotal role in protecting our IP position.  At times, the role may need to provide advice on commercial legal matters, including IP agreements, IP licensing and M&A projects.
Your role will also involve providing support and advice on brand-related matters to the business, and on other commercial IP matters, as required.  You will also work with the wider legal team to deliver on strategic projects for the business.

What you'll do...


Oversee the management of Xero's global trademark portfolio, including brand clearances, filing and prosecution of trademark rights.
Oversee the management of  Xero's trademark oppositions, non-use proceedings, and other contentious trademark matters with third parties including trademark enforcement matters.
Provide support for our licensing programmes with third parties, and guidelines for permitted use of Xero's brand assets by third parties such as partners and customers.
Support the business in managing social media and domain name disputes, including domain name registrations, takedowns and recovery.
Liaise with Xero's external legal and trademark advisors, within budget.
Support the General Manager Intellectual Property and work closely with the IP Operations Coordinator, and at times the wider global legal team, including delivery of specific programs of work.
Work with IP team members to deliver a comprehensive brand abuse programme.
Engage with the business in a meaningful way to empower them to make good decisions that protect Xero's brand rights, support with the approval of marketing collateral and approval of new brands.
Provide support in copyright matters, including licensing of music and image rights.
Provide advice and guidance on tech-IP licensing matters, including supporting the business to comply with OSS licence requirements.
Support in the development and implementation of legal-IP policies and procedures.
Educate and train internal stakeholders on legal-IP topics.
Assist the legal team and wider business with day-to-day IP queries.
Potentially, assist with IP support in our M&A activity.
Potentially, support the business and wider legal team with general corporate and commercial matters, including the drafting and negotiation of confidentiality agreements, contracts, and other commercial agreements, and providing advice including on consumer and advertising law issues.
Contribute to projects within the legal team that improve our processes.

What you will bring with you...


Law degree (in-house legal experience desirable) with 5+ years PQE.
Experience in intellectual property matters, especially brand and trademark matters but also copyright matters.
Experience in commercial-legal IP work including IP licensing and M&A activities.
Experience in other areas of IP including open source software licensing.
Experience working in a technology company or providing advice to companies in the technology sector.
At Xero we work in a fast paced matrix environment so critical to your success will be your ability  to work autonomously with a high level of attention to detail, a proactive and creative approach to problem solving and the ability to convey complex legal matters into digestible plain English.
Excellent written and verbal communication skills along with strong analytical and interpretation skills is a must. 
We champion innovation, foster inclusion and celebrate success. We also live and breathe our values everyday.  As #Human is one of Xero's values, please outline in your application what makes you #human at work, and how do you think a legal function can be more #human?
Why Xero?
At Xero we support many types of flexible working arrangements that allow you to balance your work, your life and your passions. We offer a great remuneration package including shares plus a range of leave options to suit your well-being. Our work environment encourages continuous improvement and career development and you'll get to work with the latest technology.  
Our collaborative and inclusive culture is one we're immensely proud of. We know that a diverse workforce is a strength that enables businesses, including ours, to better understand and serve customers, attract top talent and innovate successfully. We are a member of Pride in Diversity, in recognition of our inclusive workplace. So, from the moment you step through our doors, you'll feel welcome and supported to do the best work of your life.
Apply to Xero
More jobs at Xero
About Xero
Office address
6 Elizabeth Street, Hawthorn, VIC, 3122
66 Clarence Street, Sydney CBD, NSW, 2000
17 Moore Street, Canberra CBD, ACT, 2601
Company size
1001-5000 people
Founded in
2006