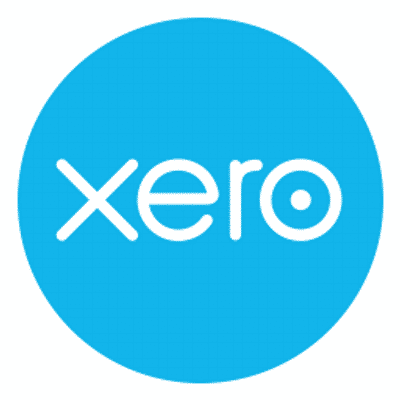 Personalisation Lead at Xero
Apply to Xero
Xero is a beautiful, easy-to-use platform that helps small businesses and their accounting and bookkeeping advisors grow and thrive. 
At Xero, our purpose is to make life better for people in small business, their advisors, and communities around the world. This purpose sits at the centre of everything we do. We support our people to do the best work of their lives so that they can help small businesses succeed through better tools, information and connections. Because when they succeed they make a difference, and when millions of small businesses are making a difference, the world is a more beautiful place.
What we are looking for:


As the Personalisation Lead, you'll love everything about the personalisation practice. From simple AB testing to prove out different strategies and how customers react to them, to the most sophisticated, machine-led programs, where humans and technology work in harmony together to drive better outcomes for real people.  You will be in a team of passionate #humans, who are charged with delivering personalised, fully orchestrated journeys across our digital channels – globally. 
This role is based in either Wellington, NZ or Melbourne, AU
What you'll do:


Be the personalisation evangelist for Xero Digital, championing the why, driving a common understanding across the wider Xero community for what's possible and storytelling the path for how we'll achieve our personalisation dreams together.
Provide leadership, oversight and guidance to the development and delivery of the personalisation vision, strategy, roadmap and delivery plans for Xero.
Drive the agenda for delivering a structured and scalable personalisation program, where all teams are working together seamlessly.
You will lead the enablement of others and drive consistency of practice.
Build a community of passionate personalisation enthusiasts across our regional and global teams, who are actively involved, sharing insights and collaborating to continuously improve the personalisation program.
You will champion and drive the 1:1 personalisation vision and strategy because you have intimate knowledge and practical experience when it comes to delivering the dream in a scalable way.
You understand that like most things, there's a maturity spectrum to personalisation and more advanced strategies are required to get us to the top of the curve and being the best. 
What you'll bring:
7+ years of experience in cross-channel journey design, including onsite optimisation, email marketing, marketing automation and conversion rate optimisation.
3-5 years of personalisation experience across digital channels.
Hands-on experience with 1:1 personalisation strategy and execution 
Experience with Google Analytics, Adobe Marketing Cloud, Display/Retargeting, Salesforce Marketing Cloud (or similar).
Experience with human-centred design, service design or design thinking.
Experience in prototyping tools such as InVision and collaborative design tools such as Miro or Lucidchart.
Experience presenting to technical and non-technical audiences with confidence.
Why Xero?

Working at Xero will provide you with a diverse and inclusive environment alongside people who will respect, challenge, support and mentor you to have fun while you do the best work of your life. We are a place where personal development, innovation, and change are not only inspired but also celebrated. We value our people and want them to enjoy and take pride in their work.
Why Xero?
At Xero we support many types of flexible working arrangements that allow you to balance your work, your life and your passions. We offer a great remuneration package including shares plus a range of leave options to suit your well-being. Our work environment encourages continuous improvement and career development and you'll get to work with the latest technology.  
Our collaborative and inclusive culture is one we're immensely proud of. We know that a diverse workforce is a strength that enables businesses, including ours, to better understand and serve customers, attract top talent and innovate successfully. We are a member of Pride in Diversity, in recognition of our inclusive workplace. So, from the moment you step through our doors, you'll feel welcome and supported to do the best work of your life.
Apply to Xero
More jobs at Xero
About Xero
Office address
6 Elizabeth Street, Hawthorn, VIC, 3122
66 Clarence Street, Sydney CBD, NSW, 2000
17 Moore Street, Canberra CBD, ACT, 2601
Company size
1001-5000 people
Founded in
2006