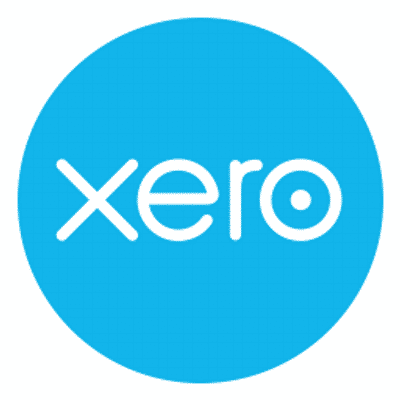 Product Marketing Manager at Xero
Apply to Xero
Xero is a beautiful, easy-to-use platform that helps small businesses and their accounting and bookkeeping advisors grow and thrive. 
At Xero, our purpose is to make life better for people in small business, their advisors, and communities around the world. This purpose sits at the centre of everything we do. We support our people to do the best work of their lives so that they can help small businesses succeed through better tools, information and connections. Because when they succeed they make a difference, and when millions of small businesses are making a difference, the world is a more beautiful place.
About the Role
In this role, you will champion Xero's invoicing product and be accountable for positioning and marketing the proposition to new and existing small business customers and their advisors. You will need to quickly become the go-to expert on the needs of the customer and the value of our product to tie everything together through clear and concise propositions. You will learn, monitor and deeply understand how your customers, competitors and influencers are changing and responding to your propositions across multiple regions. You will work closely with multiple stakeholders across the business including product management, product design and go-to-market teams.
What you'll do
Your task is to ensure the successful packaging, launch and delivery of Xero's invoicing solution to key customer segments through the right channels and teams.
You will be responsible for:
Building strong relationships with your product team and working closely with them at all different stages of the product lifecycle, from product discovery through to launch and then continual optimisation
Assessing the market, competitors, industry trends and customer needs. You should know your market, competition and customers better than anyone and integrate this information into your product marketing plans.
Ensuring Product Managers have the right market and customer insights to shape their roadmaps and prioritise the right opportunities to achieve product market fit
Developing and delivering new product propositions for key customer segments, across different regions. These propositions will be based on your market research, plus all qualitative and quantitative inputs and insights gained through all available sources
Keeping propositions refined and up-to-date at all times based on feedback and changing customer needs. This includes ensuring the appropriate measures are in place so that we can track and share success of the propositions and make adjustments as and when needed
Being the ultimate contact point for all proposition-related queries from the regional sales and marketing teams, acting as the proposition champion. This includes enabling go-to-market teams with the right collateral to communicate with customers effectively
In partnership with the product development team, you will be responsible for driving utilisation of our invoicing solution by working closely with the regional marketing and sales teams to ensure effective execution of programs to achieve the customer targets.

What You'll Bring with You


Extensive experience in a product marketing or marketing role within the SaaS or financial services industry;
Proven experience working across disciplines and being a trusted advisor to product, technology and marketing teams, anticipating potential obstacles and proactively working to deliver solutions;
Experience developing and driving product and marketing strategies built on deep customer, business, ecosystem, product, and market understanding;
An exceptional ability to articulate compelling propositions in clear language and develop effective marketing materials;
Exceptional storyteller able to craft product stories for different customer segments;
Strong communication, analytical, critical thinking and business strategy skills;
The ability to handle the pace and ambiguity that comes with working in a fast-paced tech environment;
Experience working in a global role across geographies will be viewed favourably.

Why Xero?
At Xero we support many types of flexible working arrangements that allow you to balance your work, your life and your passions. We offer a great remuneration package including shares plus a range of leave options to suit your well-being. Our work environment encourages continuous improvement and career development and you'll get to work with the latest technology.  
Our collaborative and inclusive culture is one we're immensely proud of. We know that a diverse workforce is a strength that enables businesses, including ours, to better understand and serve customers, attract top talent and innovate successfully. We are a member of Pride in Diversity, in recognition of our inclusive workplace. So, from the moment you step through our doors, you'll feel welcome and supported to do the best work of your life.
Apply to Xero
More jobs at Xero
About Xero
Office address
6 Elizabeth Street, Hawthorn, VIC, 3122
17 Moore Street, Canberra CBD, ACT, 2601
66 Clarence Street, Sydney CBD, NSW, 2000
Company size
1001-5000 people
Founded in
2006