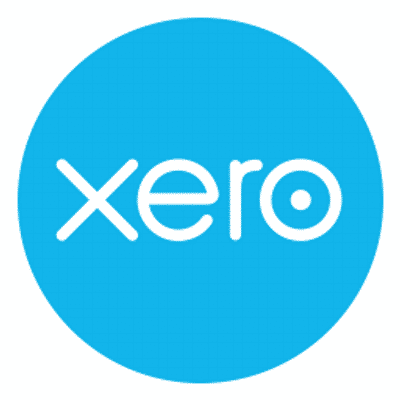 Strategy Manager - APAC at Xero
Apply to Xero
Xero is a beautiful, easy-to-use platform that helps small businesses and their accounting and bookkeeping advisors grow and thrive. 
At Xero, our purpose is to make life better for people in small business, their advisors, and communities around the world. This purpose sits at the centre of everything we do. We support our people to do the best work of their lives so that they can help small businesses succeed through better tools, information and connections. Because when they succeed they make a difference, and when millions of small businesses are making a difference, the world is a more beautiful place.
Xero's Global Strategy team partners closely with Senior Executive across the company to lead critical strategic and operational initiatives across all areas of the business - from new market entry to new product development.
To support our growing pipeline of opportunities and choices, Xero is hiring a Manager within the Global Strategy team to join a team focused on tackling some of the biggest questions facing the company globally. The decisions you and your team will help guide, will represent some of the most important decisions we make each year, shaping our ability to positively impact the lives of people in small business, their advisers and communities around the World.

What you'll do...


Be a key contributor to the ongoing definition and evolution of our corporate long-term strategy, including evaluating the changing landscape in which Xero operates, identifying the most attractive opportunities and ensuring Xero is positioned to win in the future.
Be a trusted and respected member of the Global strategy team and a key contributor in other cross-functional teams that require strategic support including Product, Platform, Technology and various Go-to-Market teams to explore, evaluate, and recommend strategies and tactics to support Xero's corporate priorities.
Help structure and solve business problems, collaborating and coordinating with a range of internal stakeholders to develop recommendations on a wide range of business issues.
Develop rigorous, fact based, quantitative analysis to support recommendations.
Drive the development of insightful market sensing intelligence to identify key market and competitor trends and support strategic recommendations.
Develop and support the communication of recommendations to senior management, other executive, functional, or regional management and staff in a clear, concise and impactful way.
Support the creation of materials for the Board of Directors and Executive leadership to communicate our perspective on key market trends and strategic implications for Xero.
Proactively contribute and share reusable assets that can be readily applied across the entire Global Strategy team that continues to make the team more efficient and effective.
Provide mentorship and direction to junior team members, building a collaborative and highly effective team.

Success looks like...


A clear, well understood and embraced corporate strategy that helps Xero make the tradeoffs and choices it needs to fulfill its potential.
At the end of each year, a clear list of the many things you and the team have helped leaders across the business say "yes" to and more importantly, "no" to.
High quality thinking and decision making across the business - facilitated by the experience, tools and support of you and your team.
Achievement of our strategic goals - spanning customer NPS to revenue growth targets.
Well regarded member of a high performing team.

Experience you will bring with you...


 5 – 8 years of experience in Strategy or Operational roles.
MBA or relevant graduate degree from top-tier institution.
Experience in running strategic projects and managing resources to deliver insightful recommendations that have been implemented and delivered true benefit to the business.
Extensive experience in teams performing complex cross-enterprise projects with multiple stakeholders at both senior and junior levels (e.g. long-term strategy, internal consulting engagements, and projects that lend a strategic perspective to immediate business opportunities.
Demonstrated success in past roles helping teams develop, priorities and execute choices that led to winning in their chosen domain.
Understanding of the SaaS and/or accounting and professional service industry, preferred. 
This is an outstanding opportunity to join a fast growing SaaS business with a global footprint and join a #human business that lives and breathes is values.
Why Xero?
At Xero we support many types of flexible working arrangements that allow you to balance your work, your life and your passions. We offer a great remuneration package including shares plus a range of leave options to suit your well-being. Our work environment encourages continuous improvement and career development and you'll get to work with the latest technology.  
Our collaborative and inclusive culture is one we're immensely proud of. We know that a diverse workforce is a strength that enables businesses, including ours, to better understand and serve customers, attract top talent and innovate successfully. We are a member of Pride in Diversity, in recognition of our inclusive workplace. So, from the moment you step through our doors, you'll feel welcome and supported to do the best work of your life.
Apply to Xero
More jobs at Xero
About Xero
Office address
6 Elizabeth Street, Hawthorn, VIC, 3122
66 Clarence Street, Sydney CBD, NSW, 2000
17 Moore Street, Canberra CBD, ACT, 2601
Company size
1001-5000 people
Founded in
2006