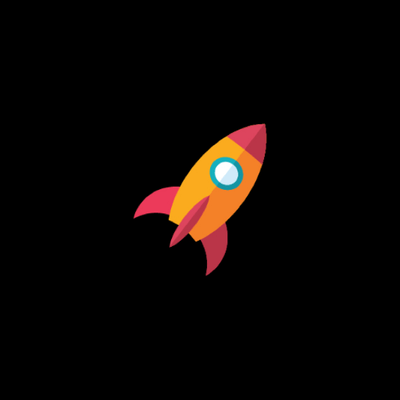 Customer Success Coordinator - Debt at Xplor
Apply to Xplor
Take a seat on our rocket ship and join us on our mission to change education around the world. We're a rapidly growing SaaS company and are looking for a Customer Success Coordinator- Debt (12 month contract) to help with the collection of revenue.


Who we are?


Xplor and QK Technologies have recently joined forces to become an international team of over 140 people hailing from offices in Melbourne, Brisbane and London. Being part of the TSG and their Education vertical, both our brands share the passion for education and innovative technology and want to support those who make it great.


Our product suite is changing education by helping childcare services and educators easily manage and automate all aspects of their operations, as well as by connecting parents with their children's well-being and growth.


What will I be doing as the Customer Success Coordinator - Debt?


Liaising with customers to establish debt repayment plans by phone, email and chat
Managing internal debt collection tools (i.e. suspension warnings, statements etc)
Maintaining ongoing communication with outstanding debtors
Working with the Financial Control team, and other internal stakeholders, to ensure accounts are kept up-to-date and managed appropriately
Encouraging uptake of direct debit as a payment collection method to automate the receivables process
Ensuring the CRM is accurate and up-to-date
Establishing repayment plans with late-paying customers, based on set criteria
Receiving inbound, and making outbound, calls, when necessary, to discuss payment plans and address complex subscription issues
Working closely with the Relationship Manager to identify customers at risk of non-payment and/or cancelation
Communicating clearly, and in plain English, accounting principles to internal and external stakeholders
Actively pursuing outstanding billing accounts
Contributing to the reduction of outstanding subscriptions by engaging in debt-reduction practices.
What would make a great candidate?


You have 1 - 2 years, minimum, Debt Collection, Bookkeeping or Accountancy experience, or a qualification in finance, or a related field
You exhibit excellent written and verbal communication skills
You can demonstrate a history of employing empathetic strategies to resolve customer issues
You have an innate capacity to use strategic skills to identify and implement solutions that are best for both the customer and the business
You thrive in an environment of open and transparent customer communication
You're comfortable questioning the status quo: if you have a better way of doing something, you enjoy making that argument to your manager, and other relevant parties.
Our core values resonate with you: Be Humble, Obsess Over Others, Think Deeply Move Quickly, and Embrace Change
You're an Australian citizen or have eligibility and documentation demonstrating your right to work in Australia.
What it means to work for us


How many companies can truly claim they are making the world a better place? We are one of a handful who is relentlessly working towards this noble goal. We are here to make education great.


Some of the other perks of working with us:


Unparalleled opportunities to learn, with accelerated career development for high performers
A collaborative, flat structured team environment with people who truly love what they do
Regular social activities and celebrations
10 weeks Gender Neutral Paid Parental Leave benefit
3 days paid Volunteer Leave per year
$1500 individual yearly L&D budget
Childcare discounts, mental health support
Flexible work arrangements, including remote working from anywhere in the world for 8 weeks per year for all roles
Discounts to study an MBA in Innovation and Leadership
Discounts on tech from Apple and JB Hi-Fi

Sheryl Sandberg once said, "If you're offered a seat on a rocket ship, don't ask what seat! Just get on." We couldn't agree more. So, are you ready to get on board?


To start your application with us, please submit your CV and a cover letter and we will be in touch as soon as we can. Please include the word "moonshot" at the top of your cover letter so that we know you really took the time to read our job ad. Your contact is Dean (Talent Partner).


Individuals seeking employment at our company are considered without regards to race, colour, religion, national origin, age, sex, marital status, ancestry, physical or mental disability, veteran status, or sexual orientation.
Apply to Xplor
About Xplor
Office address
520 Bourke Street, Melbourne CBD, VIC, 3000
Company size
51-200 people
Founded in
2010