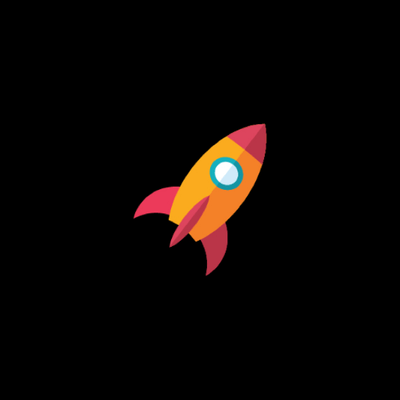 Senior Fullstack Engineer (Elixir) at Xplor
Apply to Xplor
Take a seat on our rocket ship and join us on our mission to change education around the world. We're a rapidly growing SaaS company and are looking for a Software Engineer (Elixir) to join our Product Engineering team.


Who we are?


Xplor and QK Technologies have recently joined forces to become an international team of over 130 people hailing from offices in Melbourne (HQ), Brisbane and London. Being part of the TSG Group, we all share the passion for education and innovative technology and want to support those who make it great.


Our product suite is changing education by helping childcare services and educators easily manage all aspects of their operations, as well as by connecting parents with their children's well-being and growth.


What will I be doing as a Software Engineer in the Elixir team?


You'll be joining the Playground team, focused on providing tools to aid educators in early years learning. As a Senior Software Engineer your job will be to provide the guidance and expertise needed to solve complex technical problems. Some of your responsibilities will include:


Understanding business problems and turning them into technical requirements
Managing development and delivery of full-stack features and products
Communicating requirements to your team members and helping them understand context
Mentoring, reviewing code, providing feedback and generally supporting team members
Coordinating technical dependencies between other teams and departments
Planning long term technical improvements to support business growth
Managing technical debt and support items for your team
Keeping your team aligned with the broader business goals
What would make me a good candidate?


Substantial professional experience as a software engineer
An ability to learn and apply new languages and technologies quickly
Extensive experience with web frameworks such as Rails or Django. We use Elixir/Phoenix but you'll likely be learning it on the job
Strong front-end skills. We primarily use React and TypeScript. Bonus points if you actually like CSS
Robust knowledge of databases and SQL
Experience with building and maintaining CI/CD pipelines, and an understanding of cloud server infrastructure (we use AWS)
A mature approach to understanding and working with existing codebases
Alignment with the idea that we're building software to facilitate the business in its broader goals, and the trades off that can entail
What it means to work for us


How many companies can truly claim they are making the world a better place? We are one of a handful who is relentlessly working towards this noble goal. We are here to make education great.


Some of the other perks of working with us:


Unparalleled opportunities to learn, with accelerated career development for high performers
A collaborative, flat structured team environment with people who truly love what they do
Regular (virtual) social activities and celebrations
10 weeks Gender Neutral Paid Parental Leave benefit
3 days paid Volunteer Leave per year
$1500 individual yearly L&D budget
Childcare discounts, mental health support
Flexible work arrangements, including remote working from anywhere in the world for 8 weeks per year for all roles - so fingers crossed, the borders will be opened again soon!
Discounts to study an MBA in Innovation and Leadership
Discounts on tech from Apple and JB Hi-Fi

Sheryl Sandberg once said, "If you're offered a seat on a rocket ship, don't ask what seat! Just get on." We couldn't agree more. So, are you ready to get on board?


Given the year 2020 has been, we are giving our staff a well-deserved break over the Christmas period. This means our recruitment will be slowing down over the next few weeks. Please bear this in mind when applying, and we will aim to get back to you after we return to the office on the 11th January.


Have a great Christmas and New Year and we look forward to processing your application with you soon.


Individuals seeking employment at our company are considered without regards to race, colour, religion, national origin, age, sex, marital status, ancestry, physical or mental disability, veteran status, or sexual orientation. Please also note that successful candidates will be required to obtain a Working With Children Check as part of their employment.
Apply to Xplor
About Xplor
Office address
520 Bourke Street, Melbourne CBD, VIC, 3000
Company size
51-200 people
Founded in
2010