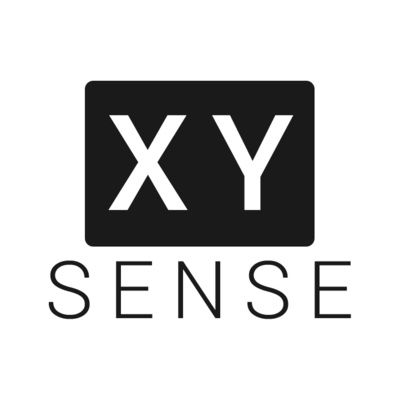 Head of Hardware at XY Sense
$160k - $180k in Melbourne, VIC
Apply to XY Sense
Want to own XY Sense's hardware product suite from concept through to mass production for delivery to a global market?


Looking for a front-row seat driving tremendous upside and market expansion in the future of space occupancy technology? 


XY Sense is a next-generation occupancy sensor which delivers powerful real time data for companies to future proof the way they plan, use and monitor office space.


Launching in July 2020 after having spent more than three years in stealth mode perfecting the computer vision sensor hardware, rapid international traction has been gained with our customers being some of the world's largest employers and most recognisable brands. Our sensor's stand-out in the market being the first of their kind, delivering huge (1000ft/95m2/20 desk) coverage per sensor, AI-powered floor plan accuracy down to 1ft every 2 seconds, and the most comprehensive real time tooling for workplace teams. 


Today, at XY Sense we have strong investor backing (led by Blackbird Ventures) and we are selling sensor's faster than we can make them with major global orders in the pipeline. 


To manage this demand and drive up scale, we are seeking an experienced Hardware Engineer with Electronics/IOT experience who can oversee the full-lifecycle of product design, development, production and fulfilment. 

The Role


As the Head of Hardware, this role will shape the future of XY Sense's hardware technology. It is an opportunity to have a front-row seat driving tremendous upside and market expansion. 

A senior leadership position reporting directly to our CTO, this role will own XY Sense's hardware product suite from concept through to mass production for delivery to global customers.

Key Responsibilities


Lead the R&D of hardware & embedded at XY Sense, and the delivery of the hardware product roadmap through design in-house, and/or existing hardware products 
Develop and lead processes and structure to support smooth handover from R&D into commercialising new hardware products
Owning our outsourced contract manufacture strategy
Prioritise work and develop plans to take hardware from concept to production to deliver on company strategic goals
Overseeing supply chain management based on sales forecasts
Responsible for quality control of hardware throughout the development and production process
Provide input into the broader company product strategy from a hardware perspective
Oversight and team leadership of hardware design, manufacturing and fulfilment processes, providing education, mentorship and coordination
Technical 2nd level support and quality diagnostics
Oversight and direction of product certification in new markets 
Leveraging network to identify emerging trends and partnership/outsourcing opportunities

What does a day in the life of the Head of Hardware look like?


Aligning hardware team to strategic goals and keeping them on track to meet short-term customer deadlines and longer-term hardware development and delivery goals
Communication with stakeholders and wider team on incoming stock and completed orders being dispatched to customer sites
Meeting with Sales and Customer Success teams to review pipeline of upcoming orders
Status update and inventory sourcing planning in consultation with contract manufacturer
Coordinating documentation for new product designs relating to manufacturing and installation requirements
Overseeing R&D and testing of new product versions with hardware engineering team
Working with the Head of People on recruitment for additional resources to meet scale up and technical improvement goals.
Connecting with industry partners and peers on emerging hardware trends and product developments to ensure XY Sense remains a step ahead of competition

What's required to succeed in this role?


Great communication
Project management and planning to coordinate multiple moving parts
Previous electronics engineering / hardware design experience
Previous experience leading hardware & embedded teams
Experience working with 3rd parties outsourced engineering, certification and contract manufacturing

What we will offer in return


A competitive remuneration package with a base in the order of $160,000 - $180,000 depending on experience
ESOP 
Flexible work arrangements to balance work and life
A team that values equality, respect and helping each other thrive at work  (a.k.a We give a $h1t about our team)
A chance to be an early team member in a truly exciting Australian startup that has deep experience and a track record of success 

A bit more about us


We're on a mission to use smart sensors and AI powered analytics to create workplaces people love. 

Founded in 2016 by Alex Birch and Luke Murray, XY Sense is a Melbourne headquartered technology startup who has created the world's most advanced workplace sensor. It's private by design (protecting people's privacy), has the longest range of any sensor on the market, collects data passively and best of all delivers highly accurate workplace utilisation analytics in real-time. 

Why should you care?


We built this 'first-of-its-kind' solution because companies around the world are spending billions of dollars every year on empty, un-loved and under-utilised office space. The struggle to find a free meeting room, a desk, or a place to make a phone call, is real and offices are nowhere near as effective as they should be. Our sensor is changing that. Helping companies use data to better plan space, save money, deliver better workplace experiences and in the era of COVID, keep those offices safer. 


Plus we're doing all of that by leveraging really cool tech to build something that's truly new. 


Our founders have previously founded/successfully exited other proptech companies so we know what we're doing. Our investors think so too. We're backed by Blackbird Ventures, Australia's most prominent venture capital fund (Canva, CultureAmp, SafetyCulture). 

Want to get to know XY Sense a bit more?


Sounds good? Let's get started.


To get started, pop your email on the top right of this page.
You'll answer some questions that are related to your day-to-day job. After the job closes, your answers will go through our sift process: all answers will be anonymised, randomised and then reviewed by a panel of reviewers.
If you are shortlisted, we'll invite you to the next step, which includes an initial phone discussion before a more formal interview (virtual or in-person).
Expected duration of this application process: 4-6 weeks

We are an equal opportunities employer


We are committed to a policy of Equal Employment Opportunity and are determined to ensure that no applicant or employee receives less favourable treatment on the grounds of gender, age, disability, religion, belief, sexual orientation, marital status, or race, or is disadvantaged by conditions or requirements which cannot be shown to be justifiable.
Apply to XY Sense
About XY Sense
Office address
Melbourne CBD, VIC, 3000
31 Queen Street, Melbourne CBD, VIC, 3000
Company size
11-50 people
Founded in
2016