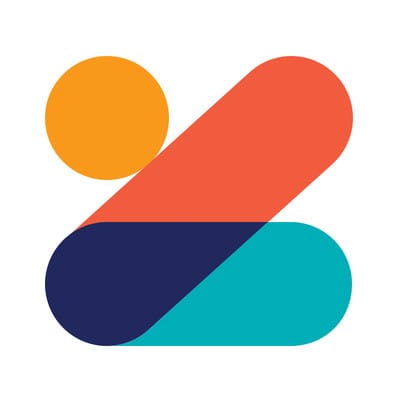 Chief Marketing Officer at Zip
Apply to Zip
We are Zip, a rapidly expanding global fintech headquartered out of Sydney, Australia. We are in a period of hyper growth and expanding rapidly in new markets like the US (Quadpay), UK and New Zealand, with interests in South Africa, Middle East and Europe amongst others.
We're here to simplify how the world pays for what they need by connecting merchants with consumers and offering them fair and seamless payment solutions, everywhere. We're also the brains behind Pocketbook, which helps almost a million Aussies take control of their money and improve their financial wellbeing.
Our values are at the heart of everything we do. They form our Mamba mentality - how we're better than yesterday, and are used to create game-changing experiences for our customers and our people.
To help drive this growth we are looking for a newly created Chief Marketing Officer for Australia to be instrumental in us achieving our ambitious growth strategy to take us to the next level.   

What you will own


Lead our Australian brand & market position including; Brand & Campaigns, PR, Research & Insights, Customer Acquisition, Customer Engagement (CRM), B2B and Partnership Marketing
Develop and implement cutting edge marketing strategies to drive acquisition, engagement, conversion and brand equity
Partner closely with Commercial, Data, Risk and Product teams to create and deliver on a winning marketing strategy and plan that propels ZIP into future phases of growth
Have deep understanding of customers needs, preferences & behaviours and understand how to use the right data & insights to deliver strategic commercial value
Relentlessly improving how we measure success, from KPI development through to scalable processes and feedback loops
Bring a commercial rigour to planning and budgeting, ensuring all key activities are measured and investments are monitored and iterated as required
Maintaining strong communication channels with cross-functional teams to develop and iterate on the marketing strategy and approach
Instilling a customer obsession across your teams, leveraging customer research to inform target markets, campaign design and decision making

What you will need to succeed


Experience building a high growth business including consumer (& ideally merchant) acquisition. Must have significantly scaled D2C digital businesses winning market share. 
Strategic Ability - deliver high customer growth and cement our position as a BNPL market leader 
Creativity/Innovation - deep understanding of customers needs, preferences & behaviours and understand how to use the right data & insights to deliver strategic commercial value 
Cross Functional collaboration - Manage several teams, partner and influence across key internal & external stakeholders e.g. CMO of major retailers
Team building and leadership - Significant experience building, growing and developing high performing marketing teams to deliver high quality and impactful results
Profile & Network - respected industry leader who is viewed as a "thought leader" with strong accessible network
Results Orientated - sets the right goals/targets, tracks/measures
Change Leadership - supports, mobilises and embeds culture of change management
We're looking for someone who always finds new boundaries to cross - a future Zipster who will obsess over excellence and make constant improvements for our customers. We've removed the red tape here to get things done quickly, so if you see a problem, own the solution. You've gotta hustle at Zip!
If you only meet some of the requirements for this role, that's okay. We value a diverse range of backgrounds and ideas and believe this is fundamental for our future success. So, if you have the curiosity to learn and the willingness to teach what you know, we'd love to hear from you.
We pride ourselves on creating an inclusive workplace that provides equal opportunities to all persons regardless of their age, cultural background, sexual orientation, gender identity and expression, disability, veteran status, or anything else.
Benefits @ Zip
Flexible working culture
Share incentive programs
Generous paid parental leave
Birthday and wellness leave
Epic offices with a casual dress code
Fun team with high-growth hustle
Free breakfast and weekly lunches
Heaps of social events
Join us on our mission to be the first payment choice, everywhere and every day.
Apply to Zip
More jobs at Zip
About Zip
Office address
10 Spring Street, Sydney CBD, NSW, 2000
Melbourne CBD, VIC, 3000
Company size
201-500 people
Founded in
2013