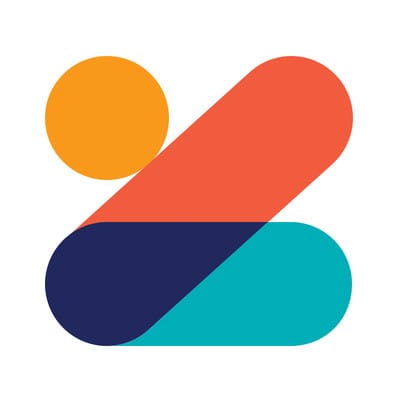 Senior Product Manager, Web at Zip
Apply to Zip
We are Zip, a rapidly expanding global fintech with head offices in Sydney and New York as well as a growing presence in Canada and UK.
We're on a mission to be the first payment choice, everywhere and everyday. We do this by providing simple, fair and transparent payment solutions for millions of customers globally and growing fast.
Our values are at the heart of everything we do. They form our Mamba mentality - how we're better today than yesterday, and are used to create game-changing experiences for our customers and our people.
As part of our mission, we recently acquired The Urge fashion search engine and are looking for highly motivated self starters to join The Urge team as they integrate product search and discovery across all consumer touchpoints.
The role
Central to everything that we do is our Product team, who obsess about our customer needs and wants, dive deep into the data to validate hypotheses, develop and test ideas, then work side-by-side with our Engineering team to rapidly build and launch products and features that customers love.
We need a superstar product manager to build out our global Zip website, integrating product search and discovery and giving our customers the functionality of a web app - driving sales via integrated marketing, and increasing adoption with improved stickiness. 
We're building out an entirely new division and as a Senior Product Manager for Web in the Martech team, you will work with stakeholders in each global market to design, plan, test and implement a best in class web user experience for our 4m+ users.
You'll partner with a team of senior engineers and designers, and move fast as a squad to build an awesome, responsive, super-fast website and global product search engine, driving increased sales and exposure for our retail partners.
The right person will be someone who loves to challenge the status quo, build consensus to drive outcomes across the organisation. Your role will be key to creating a customer experience that is jaw-droppingly awesome and drives significant global growth to Zip!

To help us level up, you'll ideally have


4-9 years experience as a product manager for consumer website products
A background in ecommerce
Strong knowledge of A/B testing and web analytics
An eye for design and experience working closely with UX to create pixel-perfect products
A desire to partner with marketing to drive sales across web platforms - specific product marketing experience is a bonus
The drive, determination and resilience to quickly work through ambiguity to an outcome
Experience working with data and analytics to generate demand, optimise conversion and drive engagement and repeat usage
Ability to conduct experiments using the latest techniques to test, learn and improve the customer experience across the funnel
Excellent communication and problem-solving skills, and the ability to work as part of a global team
Knowledge and practical application of Design Thinking, Lean or Agile principles 
A 'founder attitude' is a big plus - perhaps you once started your own business, or have a side-hustle?

We're looking for someone who always finds new boundaries to cross - a future Zipster who will obsess over excellence and make constant improvements for our customers. We've removed the red tape here to get things done quickly, so if you see a problem, own the solution. You've gotta hustle at Zip!
If you only meet some of the requirements for this role, that's okay. We value a diverse range of backgrounds and ideas and believe this is fundamental for our future success. So, if you have the curiosity to learn and the willingness to teach what you know, we'd love to hear from you.
We pride ourselves on creating an inclusive workplace that provides equal opportunities to all persons regardless of their age, cultural background, sexual orientation, gender identity and expression, disability, veteran status, or anything else.
Benefits @ Zip
Flexible working culture
Share incentive programs
Generous paid parental leave
Birthday and wellness leave
Epic offices with a casual dress code
Fun team with high-growth hustle
Free breakfast and weekly lunches
Heaps of social events
Join us on our mission to be the first payment choice, everywhere and every day.
Apply to Zip
More jobs at Zip
About Zip
Office address
10 Spring Street, Sydney CBD, NSW, 2000
Melbourne CBD, VIC, 3000
Company size
201-500 people
Founded in
2013