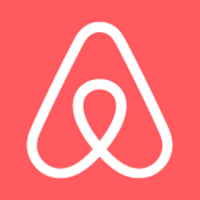 Public Policy Manager at Airbnb
Job Description
Sydney, NSW · Full Time · Legal
Apply to Airbnb
No global movement springs from individuals. It takes an entire team united behind something big. We are excited to be seeking our Public Policy Manager for Australia and New Zealand, managing a small team based in Sydney.


It is our mission to work closely with politicians, regulators, and legislators across Australia and New Zealand to educate them about Airbnb and the sharing economy, highlight the significant social and economic impact our business has on towns, regions and cities, and showcase best practices from around the world. We want policy makers to understand the regulatory challenges that affect our host community and find solutions that are good for Australia and New Zealand, and our thriving local community in both countries.


To do this role effectively you must be able to build trust and talk to a variety of authorities, from city to regional to national government to help them understand the contribution that our community makes, and engage them in the process of creating fair legal and regulatory frameworks that embrace the potential of the sharing economy.


The ideal candidate will be passionate about Airbnb and the sharing economy, and have proven experience in managing regulatory and political issues within a corporate context - either as an in-house policy professional or as a consultant - or within politics, campaigns or advocacy groups. Experience in a startup e-commerce or other high-growth, fast-paced company, and experience in management, would both be advantages.


While the position will be based in Sydney, this role will require regular travel to other places in Australia and New Zealand, as well as occasional travel abroad.


Responsibilities


Help develop and implement Airbnb's legislative and public policy activities; including helping determine advocacy priorities, positions, and strategies.
Work with legislative bodies and government agencies on Airbnb's priority issues, including crafting and negotiating language for legislation, drafting comments on administrative regulations, and authoring substantive issue briefs and position papers.
Represent Airbnb in coalitions and collaborations to advance Airbnb's advocacy initiatives – building these coalitions from scratch if necessary.
Manage consultants and marshall external resources to execute our plans.
Maintain relationships with an extensive network of contacts in state and national legislative, executive and administrative offices, as well as with allied groups and coalition partners.
Engage in research, writing and other activities to provide analysis and critical thinking on developments affecting Airbnb's priorities.
Monitor legislation and regulatory matters and advise the company with respect to policy challenges.
Represent Airbnb in meetings with government and elected officials.
Advise Airbnb's teams on public policy matters to guide development of products, services and policies.
Requirements


At least five years experience working with policy issues in a relevant business or non-governmental organisation, or in a political, governmental or regulatory context (a mix of public and private sector experience is an advantage).
Direct policy experience in one of the following fields: tourism, housing, landlord/tenant law or e-commerce/internet regulation – which must include a track record of influencing regulation and legislation at some level of Australian or New Zealand government.
Degree or advanced degree level in related field.
First-rate personal, political, analytical and organisational skills.
Ability to quickly get up to speed on complex technical and regulatory issues.
Excellent communicator with great interpersonal and presentation skills, both for subject matter experts and the layperson.
Ability to work independently as well as a team player in a multi-task work environment while producing the highest calibre work product in a timely manner.
Self starter with a sense of humour and the ability to thrive in a fast moving and sometimes stressful environment.
Apply to Airbnb
About Airbnb
Office address
Company size
5000+ people
Founded in
2008